Former UNC Police Officer Keith Edwards, the first black woman on the force, objected to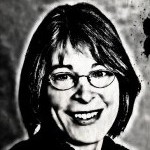 a less-experienced white male officer getting a promotion and raise ahead of her. One day when she walked into the campus police office, she overheard two white male officers complaining about the ensuing court case. "I wish Keith had never brought it up," one man said of the underlying issue.
Edwards wasted no time setting him straight.
"If your ancestors had picked their own cotton, they wouldn't have had to steal my ancestors to do it for them," she said. "I'm not going to pay for your ancestors' mistakes."
That story, which Edwards referenced Saturday as alumni of the all-black Lincoln High School reminisced during the 50th anniversary of the desegregation of Chapel Hill-Carrboro City Schools, reflects a comment made last Monday evening by a panelist at a community conversation on racial bias and policing. The panel discussion was organized to talk about the level of trust between police and the black community as the number of shootings of black men by police officers has escalated nationwide.
A Carrboro alderwoman, who is black, said she didn't think the black community had ever trusted police. "Historically, why should we?" she said.
Much needed public conversations about race have begun in Chapel Hill. People harboring painful stories about racial injustice need to share them. The rest of us need to listen, even if — especially if — it makes us uncomfortable.
At the Monday night panel discussion at Town Hall, black men from three generations talked about how they feel fear when law enforcement pulls them over.
"We talk about that fear like it's normal," said the Carrboro alderwoman, who had her own story of being pulled over while driving. "But that fear should never be normal."
Carrboro's police chief said his black officers tell his white officers their off-duty experiences.
A high school English teacher recalled when, as a teenager, he and a half-dozen of his friends were talking and laughing in a downtown parking lot one night when police officers pulled up and began cursing at them to disperse them. I doubt police would have responded the same way to a group of my peers — middle-aged, middle-class white women — doing the same thing in the same place as the black teens.
Both events last week — Saturday's panel of former students and a teacher who integrated Chapel Hill High in 1966, and Monday's panel of law enforcement heads, racial equality advocates and others from the community — talked about the need for a culture change. And that begins with individuals.
We're lucky in our area: the police chiefs in Chapel Hill and Carrboro and the Orange County sheriff get it. They all urged community members to report incidents of racial bias by law enforcement. "We can't fix what we don't know about," Chapel Hill's police chief said.
That goes for all of us in the community. We need to become aware of our biases and hold ourselves accountable. We need to keep talking with and listening to one another so we can understand. And one by one, we'll start to change the culture.
— Nancy Oates