When it comes to taking on the challenge of increasing the amount of affordable housing,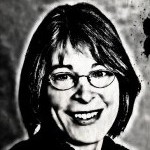 Orange County commissioners would do well to heed the wise counsel of Yogi Berra: "When you don't know where you're going, you'll end up someplace else."
County commissioners proposed two bond referenda for the November election: $120 million to repair aging schools and $5 million for affordable housing. The school boards of Orange County Schools and Chapel Hill-Carrboro City Schools have figured out already how to split up the money between them, should voters approve the bond, and they know exactly how they'll spend it.
But commissioners have no plan for how to spend the affordable housing allocation.
This should come as no surprise to Chapel Hill voters. In 2014, Town Council agreed to set aside one cent of its property tax rate (which is about $1.68 per $100 of property valuation for most homeowners in town, not counting fees) to be used to increase the supply of affordable housing. That Penny for Housing program generates about $700,000 per year. But the town has no plan for how to spend it.
Not that the money sits unused. Last year, the town committed $200,000 to Self-Help Credit Union as an investment management fee for the $3 million UNC agreed to loan interest-free for 10 years to reclaim homes in Northside. The town gave the remaining $500,000 to DHIC to shore up its financials so it could attract grants more easily. DHIC plans to build nearly 149 affordable apartments on unused cemetery land the town donated.
I support both of those projects. I have full confidence they will benefit families and senior citizens living on limited incomes. That may very well have been the best use of taxpayers' $700,000 investment. My quibble is that the town has never put forth a plan for affordable housing, and that lack of planning may be why we struggle to increase our supply of affordable units.
During my trip to Boulder, Colo., last month, organized by the Chapel Hill-Carrboro Chamber of Commerce, I visited a mixed-income community built on land purchased by the town. Through a public-private partnership and with the aid of several nonprofits, the Holiday neighborhood provides a sustainable mix of market-rate and affordable units. But it took planning by the town to make it happen.
It's never too late to start planning. With thought and strategy and partnerships, $5 million could go a long way toward boosting our supply of housing for the modestly paid. But first we need a plan. Please urge Orange County commissioners to develop a plan for putting that bond money to its highest and best use.
— Nancy Oates