If the Chapel Hill-Carrboro Chamber of Commerce aimed to scare travelers on its 2016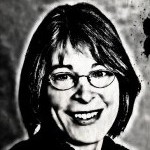 Inter-City Visit into thinking that height restrictions and no-build buffers would make real estate prices skyrocket, someone forgot to clue in the Boulder speakers.
The chamber organized a trip for about 80 of us from Orange County – elected officials, business owners, developers and UNC brass – to spend a few days in the university town of Boulder to gather ideas that might translate well to Chapel Hill. The Greater Boulder area has a population of about 100,000, about 30,000 of them students at the University of Colorado – Boulder, which is nearly a mile from downtown.
Boulderites fiercely protect their views of the foothills of the Rockies, capping building height at 55 feet. (Some structures are grandfathered in, and the university is exempt though tries to be a good neighbor.) During the 1950s, a period of strong growth, town leaders set "the Blue Line" a little ways up the mountain. Similar to our Rural Buffer, no water and sewer lines can cross the line, which severely limits development. Boulder began buying up acreage along the Blue Line and today owns 45,000 acres of permanently conserved land.
Before we went on the trip, I heard fear-mongers blame development restrictions for Boulder's notoriously high real estate costs – the median price for a single-family house is $863,000 – and intimated that Chapel Hill was on the same path. But once we heard the presentations from various city, university and business leaders, a different picture emerged.
Real estate prices are subject not only to supply and demand but to how much people will pay. In 1997, Bank of America billionaire C.D. Spangler offered the Dellingers a million dollars for the old Presbyterian manse on East Franklin in Chapel Hill. For the next year, sellers listed their homes on East Franklin for $1 million-plus before realizing that no more billionaires were interested in living on Franklin Street, and prices dropped by more than half.
Boulder is rife with venture capitalists and other ultra-wealthy individuals drawn to the town for reasons other than proximity to their job. If you've got $100 million in your checking account, paying $863,000 for a house doesn't seem out of line.
Of all the people I spoke with involved in real estate, development or planning, not one believed that building a large supply of high-rent apartments would lower rents elsewhere in town. It would merely raise the floor of rents everywhere.
On the trip we learned that Boulder's elected officials take affordable housing seriously. The town's Inclusionary Zoning Ordinance calls for 20% of a development to be permanently affordable to those at the 60% AMI level. (Boulder's AMI is about $94,000, due to all those high-paying tech jobs.) Boulder has a culture of risk-taking, and its city council has no problem turning down a developer who doesn't want to adhere to town standards.
On the commercial side, when businesses outgrow their space, they move toward Denver but still stay in the region. Or they are sold, and the seller invests the proceeds in starting a new business. Either way, the money stays in the local or regional economy.
My takeaways? Supply-and-demand theory is out; town council backbone is in.
— Nancy Oates