More than five years ago, a few weeks after the Tunisian Revolution that launched the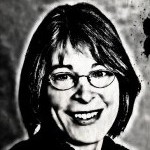 Arab Spring, Syria's President Bashar al-Assad told The Wall Street Journal: "When there is divergence between your policy and the people's beliefs and interests, you will have this vacuum that creates disturbance."
I hope we won't someday look back on last Monday's Town Council meeting and peg it as the beginning of Chapel Hill's Arab Spring, whereby angry mobs, instead of taking to the streets, file a flurry of petitions with lots and lots of signatures.
At the Sept. 19 council meeting, Woodfield Investments presented its concept plan to build on 36 acres owned by the American Legion. In order for the project to be built, council would have to rezone the acreage and hammer out a Special Use Permit.
The project poses a perfect storm of conflict:
The town's Comprehensive Plan calls for a park in that area, and many residents want the town to hold true to its word. Many community members devoted untold hours to giving input into shaping this document; they don't want to see the plan dismissed at the first whiff of extra tax revenue. As the town becomes increasingly urban, a park takes on even more importance.
The American Legion wants the $10 million Woodfield has contracted to buy it for, providing the property is rezoned and an SUP can be worked out to allow up to 600 apartments plus commercial space and a road that runs through a small existing park. That price seems above market value, given that the 55-acre Carraway Village property (previously known as The Edge) with a similar number of apartments and commercial space sold for $11 million last spring.
Woodfield wants the high profit from all those apartments, which is a greater return than for office or retail.
And the town has long wanted to rebalance its ratio of residential space to commercial because homeowners are carrying about 85% of all property tax revenue. The 190-acre Ephesus-Fordham district is on track to be about 90% residential, and as that is form-based code, the town can't intercede. The two concepts Woodfield put forth are each about 90% residential.
The Legion has offered to sell the land to the town for $9 million, but the land at present has a tax value of about $2.5 million, though it is expected to be revalued to about $4.8 million. Even so, the asking price is unreasonable.
The land is zoned R-2, which means the Legion could sell to a developer who would build single-family homes, four per acre, on the site. The Inclusionary Zoning Ordinance would be in effect, because the project would not come before council, and council would not have the opportunity to waive it, as the majority of council did with the last eligible project that came before us.
As available land becomes ever more scarce, council's decisions on land use are even more important. Let's hope we make wiser decisions about the good of the people than Assad has done.
— Nancy Oates