In North Carolina, a barber needs 1,000 hours of training to get licensed. A law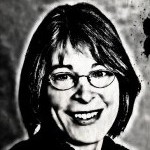 enforcement officer receives 616 hours. As society and circumstances change — think the closing of mental health facilities at the turn of this century that left law enforcement officers to intervene when a mentally ill person posed harm to the public — officers could benefit from different training. But first, something would have to be removed from the curriculum.
Last week, the N.C. League of Municipalities and the N.C. Legislative Black Caucus co-hosted a panel discussion of "Best Practices in Law Enforcement Training." The sheriff, two police chiefs and law enforcement instructor who composed the panel fielded questions from the moderator and the floor and responded with reassuring depth, pragmatism and intelligence.
The topics ranged from body cameras (they protect the relationships between law enforcement and the community, not to mention reducing claims against law enforcement agencies, thus reducing insurance costs that taxpayers ultimately cover) to implicit bias (it can't be trained away, but officers and the public can learn to recognize it in themselves and temper their actions) and seized assets (don't rely on them to fund operations; the state legislature needs to supply sufficient funding to train officers and run departments).
Chief Brandon Zuidema of the Garner PD noted that jail is the largest mental health facility in the state. In the U.S., said Chief Jeanne Miller of the Davidson PD, we allow people to be crazy in public, and officers have to juggle constitutional rights with public safety. Officers need Crisis Intervention Training, because when anything goes wrong, officers are called to make it right, regardless of whether they are trained for that situation. But even free training costs departments money to pay overtime to cover the shifts for officers away on training.
Officers in the riskiest situations tend to be young and inexperienced, because senior officers are not on the graveyard shifts that would have them pull over a car on a deserted roadway at 2 in the morning. And young people are not as adept at using an officer's most trusted weapon: their mouth. Young people aren't used to talking, said Jonathan Gregory, director of basic law enforcement training at Wake Tech, yet talking builds trust. Recruits need to be taught decision-making, but the emphasis of the training is on firearms.
For a law enforcement agency to be certified, it must adhere to 460 standards, half of which are about doing the right thing, and the other half are proving you're doing the right thing. Making sure that what's on paper is being followed is critically important, said Hoke County Sheriff Hubert Peterkin who recalls growing up as a young black man when officers didn't feel the need to adhere to professional standards. Organizational culture eats policy for lunch, he said, and he holds his deputies to a zero-tolerance standard of behavior for racial and gender bias.
The panelists agreed on the need to expand the applicant pool for law enforcement positions, but the job is a hard sell: round-the-clock schedules, low pay, long hours of monotony interspersed with life-or-death situations with little warning, and no guarantee that when you start a shift you'll return home alive.
Still, it's an honorable profession. And every day, officers have the opportunity to make a difference.
— Nancy Oates