How many times have we heard, usually from people who make money by developing or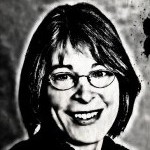 selling real estate, that affordable housing is not possible in Chapel Hill? That we might as well admit defeat and build only luxury apartments in town, thus forcing out the modestly paid and the middle class?
Yet towns similar to Chapel Hill have been able to create housing affordable to people who work in the community. Earlier this month the CEO of Habitat for Humanity in Charlottesville, Va., Dan Rosensweig, came to Chapel Hill and spoke to affordable housing advocates, potential donors and interested elected officials to share the success his organization has had and talk about what might be possible in Orange County.
Two of Charlottesville's successes have come from Habitat redeveloping trailer parks into multifamily neighborhoods, one of them a mixed-income community where market-rate houses help subsidize affordable homes.
While mobile homes provide a very affordable living situation, trailers built before the mid '70s can't be moved. If the trailer park is sold, owners of those older mobile homes lose their investment along with their place to live.
In-town trailer parks are a threatened source of affordable housing. As large parcels of land become more scarce, and developers of high-profit luxury apartments are willing to shell out exorbitant amounts for remaining acreage, trailer park owners stand to make a lot of money by selling out. It takes a landowner with a strong humanitarian commitment to resist.
Charlottesville Habitat found such a landowner, a woman who owned a trailer park that was home to 1,500 people. She sold the land to Habitat at a reasonable price and agreed to owner financing in which Habitat paid interest only on the loan until it could raise the full amount. Habitat partnered with the mobile home owners to collaborate on redevelopment ideas.
Could something like this work in Chapel Hill? We've got some obstacles to overcome first, not the least of which is Town Council. While Chapel Hill has an Inclusionary Zoning Ordinance, a majority of council members have voted to waive compliance for every eligible project that has come before them, except for Courtyards of Homestead, which made a nearly $900,000 payment-in-lieu.
Rosensweig mentioned that elected officials in Charlottesville had approved by-right zoning for the Habitat projects, and he looked at me in disbelief when I told him that the majority of council members in Chapel Hill had not included any requirements for affordable housing or environmental building standards in the by-right zoning they approved for Ephesus-Fordham.
Taxpayers have agreed to dedicate a penny tax increase for affordable housing, but council committees still have no plan for how to use it. The county is proposing a bond in November with $5 million for affordable housing, but likewise seems to have no plan for how to spend it. This will not get us where we want to go.
Nonprofits whose mission is to increase the supply of affordable housing have some ideas and would like to be part of formulating a plan. We need to lend them our support and lobby for a change of heart among the old guard on council.
— Nancy Oates