I'm at that age where I repeat myself. For more than a year and a half, I've been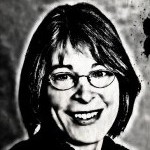 nagging Town Council members to fix the Ephesus-Fordham form-based code so that we can repay the $10 million loan we took out for improvements to the area. Bear in mind, we put up Town Hall as collateral.
Now I'm on Town Council, and I'm still yipping at my colleagues to plug the loopholes so the end result will match our vision of a walkable, revenue-generating area. With Ram Realty Services, a national developer of apartment complexes, buying a large chunk of Village Plaza earlier this month, 68,000 square feet of buildings housing independent businesses abutting Alexan luxury apartments, my anxiety has risen. Last year, Ram Realty bought Pavilion East, a mixed-use complex in Durham, and now is replacing it with 263 apartments.
Because Town Council in May 2014 approved a form-based code for development in Ephesus-Fordham that did not specify building use, Ram can build whatever it wants, so long as it does not exceed the building envelope limits. And because there is so much profit in high-end apartments, real estate investors flock to that choice.
But the town's business management director, Ken Pennoyer, says not to worry. In his response to my email, he pointed out that he based his revenue projections in years 0-4 (we are now in year 3) on 82% of the new development being residential. Right now it is at 89%, not enough of an increase for him to worry. In his presentation to council on March 24, 2014, he anticipated 23,000 square feet of retail during that Phase 1. So far the only retail has been single-story businesses that have replaced existing single-story businesses, so that's a wash. But we still have another year.
In his March 2014 presentation, Pennoyer laid out three revenue scenarios: low, medium and high. Given that as soon as the Alexan apartment building was approved in December 2014 its property value projections plummeted 20% below the estimates presented before it was approved (see Jan. 12, 2015, Chapel Hill Watch post "Roj Mahal"), I'd go with the low projections at this point. The low-revenue scenario would cost taxpayers money from this point until fiscal year 2034, at which point it would break even.
Even so, Pennoyer doesn't believe that portends a tax increase for town residents. In his email last week, Pennoyer said, "In the unlikely event that the property tax increment is not enough to pay the loan, the Debt Fund has sufficient fund balance to cover any short-fall."
The original assumption was that the expected 2.2 million square feet of redevelopment on the 190 acres of Ephesus-Fordham would yield more than 900,000 square feet of retail, office and hotel space.
Let's hope by year 5 I won't still be repeating myself.
— Nancy Oates