Recently I asked the town manager for an organizational flow chart of town staff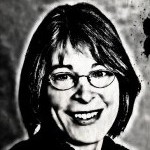 that would show who was in charge of what. I received 18 pages of charts in response, most of which broke out the hierarchy of positions in each department. The collection led off, however, with a master chart of management levels. The very top box, identifying the boss of all bosses, read: "Citizens of Chapel Hill."
It did my heart good to see that the town manager, if not others, understands for whom we work.
Since our last regularly scheduled council meeting at the end of June, I've had time to reflect on my first "season" as a public servant. I've thought about how Mayor Pam Hemminger's collaborative leadership has succeeded in getting people to talk with one another and come up with solutions. Much of her work has been outside the limelight, and I've been impressed by how much progress she has midwifed on long-stalled projects because she doesn't calculate whether she gets credit for the delivery.
I've noticed that when council members focus on whose turn it is to be in the spotlight, the decisions we make are less likely to be in the best interest of the community. And when the office politics of town staff join the mix, we move even further from our goals of representing the public and ensuring the community's vision becomes reality.
Of course, the community does not have one united vision. But I have heard points of agreement from disparate sources: lower our taxes; educate our children well; reduce traffic jams; provide places to park close to businesses we frequent; don't flood our houses; preserve the trees that make our town beautiful, and save enough public greenspace that even the non-rich can enjoy nature.
Everything beyond that requires a cost-benefit analysis. Do we hanker for sidewalks enough to buy them? What will we cut to afford them? Are we willing to pay for an arts center, or put the money toward culverts sufficiently large to protect against flooding? What benefit is great enough to ignore our ordinances for affordable housing or against building in stream buffers? What is a luxury, and what a necessity?
Those questions can't be answered by town staff or outside consultants or Town Council. The final decisions rest with the "citizens of Chapel Hill."
— Nancy Oates