You might expect a low turnout for an event scheduled at the end of a hot day, toward the end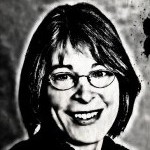 of a week of hundred-degree days, in a warehouse venue with only a hint of air-conditioning. But as Thomas Edison said, genius is 1% inspiration and 99% perspiration.
Last Thursday, the anteroom of TOPO Distillery was crammed full, many of the people young and most of them male, with solutions to problems that others might pay them to solve. The July 2016 class of Launch Chapel Hill presented their ideas to a crowd that perhaps included potential employees, investors and customers.
Take a look at the latest class:
How can you make money from your videos if Facebook and YouTube take as much as 80% of your ad revenue? If you're a sponsor of those videos, how do you keep from annoying customers who get irked by being forced to watch your ads? The founders of Bidio created a platform that flips the traditional model through a real-time auction system in which people choose to watch ads. Bidio collects only an 8% commission. Find out more at www.bidio.co (that's not a typo).
Jury-X is a data services firm that helps civil litigation lawyers pick a jury that might be inclined to decide in their favor. To contact the founders, go to www.jury-x.com.
Are your data so thoroughly encrypted that even you can't edit in real time? Papirys offers a blockchain-enabled database as a workaround, letting you modify, analyze and transmit information without sacrificing security. See www.papirys.com to learn more.
A rule-follower's dream, Roof has come up with an app that nags roommates without that frustrated, whiny tone. For cohabitants who share expenses, chores or rent payments, Roof's app sends reminders and keeps everyone apprised of who has paid what or owes what or has fallen off schedule with chores. Visit www.roof.io, for the amusing blog posts, if nothing else.
Think Pandora for clothes. Shopagon uses artificial intelligence to learn your clothing style based on the way you shop online. Then it suggests items you may like. No website yet.
To help physical therapists do more good in a day, and to enable patients to see the gain from their pain, Virtual Kinetics uses a cell phone camera to automate routine clinic processes and show patients how much progress they've made. No website yet.
WalletFi keeps track of your recurring charges on your credit card. The mobile app saves time and angst should your credit card get lost or stolen, forcing you to cancel the account and open a new one. WalletFi updates the billing information with your new card number. Soon, www.walletfi.com will have more information.
That some of the new businesses launched have yet to set up websites plays up the need Chapel Hill has for an Infrastructure-as-a-Service firm. An IaaS firm acts as a complete IT department that can be leased by companies, especially the startups and entrepreneurial spinouts endemic to a university town such as ours. If you have ideas of how to recruit one, let the town's economic development officer, Dwight Basset, know.
— Nancy Oates