With the burgeoning list of needs for our town — sidewalks, buses, housing options for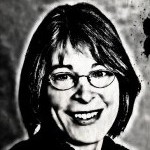 people who work in some of the lower-paid jobs in town — spending taxpayer money on art seemed a low priority to me. Then I sat next to Jeffrey York, the town's public and cultural arts administrator, at the advisory board appreciation breakfast, and I learned that the town's arts program goes beyond biodegradable sculptures and $400,000 benches and has a division that handles cultural arts programming.
The money for public art — statues, murals, benches and the like — comes from the Percent for Art program, in which 1% of capital improvement projects must be devoted to public art. Cultural arts programming is paid for out of a portion of the Parks & Recreation budget and grants and private sponsorships. This past year the public arts division worked with young people in the community to produce two books.
Some years back, a coalition that included the Strowd Roses Foundation, the U.S. Department of Refugee Resettlement and the Orange County Partnership for Children, among others, started working with Karen (Burmese) youth. One of the products of this work is a 40-page illustrated book about farming, a common Karen vocation, written in Karen and English. Nine Karen teens did the photography and drawings and translated Karen idioms. The book helps Karen families sharpen their English and introduces North Carolinians to the Karen produce grown in Transplanting Traditions Farm at 2912 Jones Ferry Road.
For the past two years, local artists have been providing meals and transportation to the farm, as well as lessons in art, photography and English.
The book, titled Transplanting Traditions, was published in May.
In a separate project, the cultural arts division partnered with PORCH for the first six months of 2016 to work with 30 preteens from the Rogers Road neighborhood and Smith Middle School's English-as-a-Second-Language program to create a book called Planting Hope. The children's book is illustrated with fabric collages that local artists taught the youth to make. A local children's book author helped the kids polish the text.
Both projects came about through Into the Streets, in which the cultural arts division calls artists to work with groups underserved by art. Contact the Arts Commission if you are an artist with a proposal and would like to work with a particular target group.
I like how the cultural arts program plants the seed in youngsters that a career in the arts is a legitimate profession. With the current state governor and legislature wanting to turn universities into vocational training schools rather than places that teach people to think critically and deeply, we need a counterpunch to underscore how art and cultural arts enrich our lives and make us more fully human.
You can purchase Transplanting Traditions for $20 a copy plus $1.50 tax at FRANK Gallery and Flyleaf Books in Chapel Hill. Add it to your summer reading list. Look forward to Planting Hope, which will be published later this fall.
— Nancy Oates