How often do we hear the community — the people who live here or have businesses here or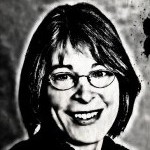 otherwise spend money here — tout the virtues of walkability? Some of us on council are pushing for creating a more walkable town by advocating for shorter block size (300 feet, tops) for new developments, more sidewalks and extended greenway, a realistic and usable bike and pedestrian plan, and a bus system that gets people where they want to go when they want to get there.
Walkability will stay top-of-mind as I review development and redevelopment proposals. After hearing some of the plans for downtown, I want to make sure a key component doesn't get lost. I am advocating for loafability.
Even the most self-disciplined among us need a mental and physical break during the workday. Particularly people who work long stints indoors need to be able to step outside for a little while and leave work challenges behind. And why must tourists who want to stop for a moment and soak in the charm of Downtown Chapel Hill have to do so standing up on hot cement?
If we want to draw business downtown, we need to sprinkle in pleasant places to sit. Some years back, the town removed many of the benches along Franklin Street for fear that indigent people would get too comfortable. But the plan backfired: The indigent perch on planters or spread out on the sidewalk, and paying customers have to keep walking with no place to pause.
We had an opportunity for a loafable space at 140 West. Instead, the owners paved it over and installed a misting metal sculpture with no place to sit. To comply with our 1% for Art ordinance, 140 West owners have spent some of the money on bands to perform on the plaza. Rarely do they have much of an audience. The plaza was not designed to linger.
Carolina Square, while seeking approval from council, spoke of a green public gathering space in its courtyard. Now that construction has begun, the owners have decided to fill up the space with a very large sculpture instead.
Downtown*, with its many old buildings and independent businesses, offers many reasons to linger but no places to do so. As downtown changes with the times, let's make sure to increase its loafability quotient.
*The Chapel Hill Parking Service has made it easier to visit downtown this month. During July, enjoy two hours of free on-street parking on Saturdays. If downtown merchants report an uptick in business on Saturdays in July, the town might consider extending the freebie. Come downtown and do your part.
— Nancy Oates