Listen to Raleigh's city attorney, Tom McCormick: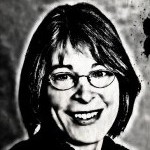 "It is important to remember that when making a zoning decision, the council must consider all potential uses in a proposed district and cannot make a decision based on one specific use."
McCormick said council members have "wide discretion" in deciding whether to rezone a property for a particular use, The News & Observer reported.
His remarks came in response to Raleigh's city council debating whether to rezone a lot in a residential neighborhood to allow a one-story office building to be used by anti-abortion activists. The site is next to a women's health clinic that performs abortions. When city council turned down the request, some citizens accused the council of playing politics. But in light of McCormick's remarks, it sounds like council was doing its job.
Making room for an activist organization to set up shop next door to the target of its wrath would make life miserable for residents who have invested their life savings in homes that should be a sanctuary for them.
Good for city council for acting in the best interests of the community.
Chapel Hill faces situations with similar underpinnings. One is the sale of the American Legion property. The veterans organization received an offer from a prospective buyer for more than twice the land's appraised value, providing that the parcel can be rezoned to allow a large apartment complex. Town residents have come up with many ideas of how they would like to see the land used instead of more apartments. Council members also have voiced ideas for alternative uses, and no council member has spoken in favor of the site being redeveloped into apartments. Thus, a handful of other town residents are accusing council of trying to deny the American Legion the opportunity to make an eye-watering profit.
Across the road from the American Legion property, another developer has proposed building a similar apartment complex on what used to be the Volvo dealership. That parcel, however, is in the Ephesus-Fordham form-based code district, which has been rezoned already for building size but not building use. A previous council gave up the authority to have any say in the type of development in Ephesus-Fordham, and now we are learning why that was a mistake.
A previous Town Council approved a $10 million loan for road improvements in Ephesus-Fordham and to spruce up Town Hall, with the idea that the increased property tax revenue from all the new development that would rush in if council couldn't interfere would repay the loan. The previous council envisioned high-rise office buildings with ground-floor retail. Instead, all we've gotten are apartment buildings and a few one-story buildings to replace existing one-story buildings. That won't be sufficient to repay the loan, and taxpayers are looking at another property tax hike down the road.
Council's job is to make decisions that benefit the community as a whole. When we cede that discretion to what's in the best interest only of developers or when we give up our authority to influence the kind of development that would be most beneficial to the community, we aren't doing our jobs.
— Nancy Oates