Viewers expecting fireworks at the last Town Council meeting of the 2015-16 season turned off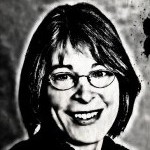 their TVs and computers disappointed. Though we had reserved time on June 29 for a spillover meeting should we not finish our agenda before the hour grew too late, the June 27 meeting got over comparatively early, thanks in part to a council member anxious to leave who made discussion-truncating motions almost as soon as each topic came up.
But the rest of us didn't seem to have the heart for the detailed discussions we've had frequently. I sensed we were just too tired. The bickering and smack-downs and behind-the-scenes maneuverings have been particularly intense of late, and our progress has been hard won.
And we continued to make progress, even in our depleted state last week. For one thing, we passed a sign ordinance that will benefit consumers and business owners alike. Basically, we allowed for larger signs and more variety, though we still won't allow any digital scrolls.
We approved a rezoning to allow Bell Leadership Institute to build an oversized addition in a historic district. The business had threatened to pack up its well-paid jobs and leave town if it didn't get what it wanted. The irony was not lost on any of us that an organization specializing in leadership stooped to threats to get its way. Then again, it worked.
The oddest moment came when we approved unanimously a block size limit for Ephesus-Fordham that was longer than what at least half of us wanted. Council has been clear all along that E-F is to be a walkable community. But staff argued instead for 660-foot-long blocks (600 feet plus 10% at the manager's discretion). No one on staff had a reason for the long blocks, but staff stuck to that length despite the objections of advisory boards and council members. When town manager Roger Stancil proposed a 400-foot length, with another 10% at his discretion and up to 600 feet if applicants and staff could strong-arm the Community Design Commission, we, all of us, dutifully said, "Aye."
I rationalized my vote as at least putting in place a minor limit to block size for applications that come in over the summer. But I have since suffered buyer's remorse that we squandered a chance to make E-F a place that serves the community better.
Finally, we made some appointments to advisory boards. Some of us tried to fill all of the vacancies, but other council members reverted to voting for or against a candidate based on whether they "liked" the applicant, thus interfering with the likelihood that an applicant would get the necessary five votes. Unsavory as that strategy is, like the Bell Leadership tactic, it worked.
For real fireworks, go to Kenan Stadium on July 4. Gates open and music begins at 7 p.m.; pyrotechnics start at 9:30. Free, though donations gladly accepted to ensure we have fireworks next year.
— Nancy Oates