Every Town Council member should be required to watch a video of one of our council meetings.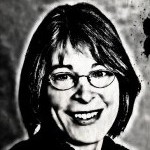 We'd be mortified by our pettiness.
I missed the June 20 meeting because I was part of a church polity updating positions on such issues as the church's treatment of the LGBTQ community, interventions in the Israeli-Palestinian conflict and the efficacy of divesting from fossil fuel corporations. We held passionate and diverse views, yet for the most part we conducted our debates "decently and in order."
Then I returned to Town Council, where at our June 27 meeting, the group devolved into power struggles over what time to start our six work sessions next fiscal year and whether to vote on receiving and referring petitions.
One of Mayor Pam Hemminger's first initiatives after taking office was to create a process for taking action on and tracking petitions so the concerns the community brings us are resolved. Feedback from the community has been overwhelmingly positive, yet Sally Greene fretted, "We're moving too fast!"
That sentiment explains much of the puzzling behavior of some council members. A few weeks ago, Donna Bell balked at the proposal that council discuss a way to compensate staff that helps close the wealth gap. Then Greene, Bell, Michael Parker and Maria Palmer boycotted the vote to fill a vacancy on the Community Design Commission, leaving the commission with an even number of members and vulnerable to tie votes that stall progress.
This week, along with her motion to require a vote before receiving and referring petitions, Bell insisted we revert to starting work sessions at 6 p.m., instead of 7, despite that posing a hardship for council members and constituents who work traditional hours or want to have dinner with their families. (Jess Anderson suggested a compromise – start at 6:30 – which we agreed to try.)
Change is hard for many of us. But council members need to keep in mind that we serve the public. The summer away from one another may give us room to reorient ourselves to that notion, and maybe grow up a bit.
— Nancy Oates