Lead, follow, or get out of the way. When it comes to working on the problem of not enough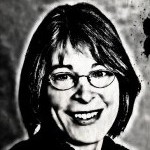 affordable housing, town and county elected officials would do well to choose Door #3.
At the joint board meeting of county commissioners and Town Council members on June 2, county commissioner Bernadette Pelissier suggested forming a task force to encourage towns and county to work together on supplying affordable housing, or at least not duplicate efforts. Unfortunately, county staff proposed that the function be taken on by the Home Consortium, a group of four elected officials: a council member from Hillsborough and Chapel Hill, an alderman from Carrboro and a commissioner from Orange County.
Not that these four women don't mean well, but they don't know as much as someone who has made a profession out of trying to increase the supply of affordable housing.
A passion is not the same as a profession. I've been championing the need for safe, affordable housing ever since my first apartment – a five-flight walk-up in a vermin-infused tenement in a high-crime area – and I've been researching and writing about real estate and the housing industry for almost 20 years. Yet every time I talk with someone from Community Home Trust or CASA or Habitat for Humanity, I learn something I didn't know before. Which makes sense. Passion is no substitute for expertise. No elected official could possibly know as much as someone who deals with all aspects of affordable housing, all day, every day, and has for years.
Ideally, we need to convene a group of directors of affordable housing nonprofits who handle rentals as well as owner-occupied units, and invite some developers of workforce housing and some relevant county and municipal staff members in charge of their government's affordable housing. Most important, we need to include a real estate lawyer. Let's sit them down together and see what they come up with.
Elected officials would be in charge of finding the money to implement this group's ideas. And, after adopting the group's strategic plan, we need to follow through on it. Chapel Hill has an Inclusionary Zoning Ordinance, but so far, only one developer – an out-of-state company with a strong record of philanthropy – has met the zoning ordinance, and that was with a nearly $1 million payment-in-lieu, but no units. A majority of council has voted to give all other developers so far an exemption.
At the joint boards meeting, George Cianciolo noted that every elected official in the room had campaigned on a platform that included affordable housing. But to date, we've only come up with band-aids when what we need is a comprehensive care plan.
Thus, I was pleased to learn at our June 13 Town Council meeting that a group of nonprofit directors had approached our town manager, asking to brainstorm with him and relevant staff and come up with a strategic plan that would be presented to elected officials.
With the right folks combining their expertise to problem-solve, then we, as elected officials, can get out of their way. We'll step up again when it's time to do our job – approve, fund and clear obstacles to implement.
– Nancy Oates