If the members of the political salon that organized the panel discussion had wanted to set up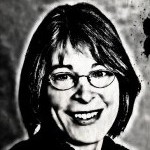 Sunday afternoon's event at Community Church of Chapel Hill Unitarian Universalist as a game-show spoof, they had all the elements. First the title: "Straight Talk With Real Muslims." Then the cast: two hijab-wearing women, one black and one white; a redneck man raised in Mississippi; a red-headed woman raised a Southern Baptist; two swarthy men, one middle-age, the other college-age. The emcee was a blond woman who looked suspiciously Midwestern.
If we in the audience had to pick out the "real" Muslims, we would have fared poorly. All of the people on stage were Muslim, diligent in the practice of their faith.
The program aimed to raise awareness of our stereotypes and prejudices and to distinguish media archetypes from actual people. As panelist Muad Hrezi, a Carolina alumnus preparing for med school, said: "I turn on Fox News and see Muslims as wild suicide bombers with explosives strapped to their chests, and I'd be afraid, too."
The discussion took place only hours after we learned of the mass murder of at least 50 people in a gay bar, with more than 50 others critically injured, reportedly by a man who professed allegiance to the Islamic State who was upset after seeing two men kissing. Hrezi said when he heard the news, he braced himself for another period of having to defend the Muslim faith.
Panelist Tanzeel Chohan, a teacher who wears a hijab, recalled how people reacted to her on 9/11. She had to defend her beliefs and all other Muslims, too, she said. "And I still have to, 15 years later."
Emcee Krista Bremer, author of My Accidental Jihad: A Love Story, urged the audience to lay aside political correctness and ask what was in our hearts. Questions ranged from "What is the Muslim stance on apostasy, blasphemy and secularism?" to "What is the difference between muslim [lowercase], Muslim [uppercase] and Islam?" to "How can you condemn the shootings in the gay bar when Islam preaches against homosexuality?"
The answers varied, because the panelists all had different experiences and viewpoints. In addition to Hrezi and Chohan, the panel was composed of Nsenga Knight, an artist from an Afro-Caribbean family in Brooklyn; Deonna Kelli Sayed, who wrote The Secret Love Lives of American Muslim Women; Shane Atkinson, a ball cap-wearing hospital chaplain and imam; and Dr. Mohammed Abu-Salha, a psychiatrist whose daughters and son-in-law were killed last year in Chapel Hill because they were Muslim.
I hope all of us in the audience realized by the time we left that Muslim extremists don't represent all Muslims anymore than Christian extremists represent all the varied sects of Christianity or Judaism or Buddhism. As Dr. Abu-Salha said, "Your faith is how you treat people."
— Nancy Oates