We need to talk — council members with one another and with key staff. By the end of June, we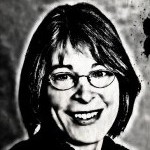 hope to pass a budget for Fiscal Year 2017, which starts July 1, and we still haven't had those all-important discussions about the best way to spend taxpayers' financial resources. Guaranteed we won't agree on spending priorities. Think how hard it is to work out with your spouse the best use of household funds. These talks take time, and we haven't started.
Council has had several budget work sessions, dating back to the beginning of the calendar year. But those sessions consist only of PowerPoint presentations by various departments. We have asked the department heads questions about alternate funding sources, revenue fluctuations and speculation of future costs, but we have not done any long-term planning or strategized about how to maintain or enhance quality of life and what priorities must be shifted to get where we want to go.
For instance, the manager has recommended a 3.5% across-the-board pay raise for town employees. However, that will widen the wealth gap. A 3.5% increase would raise the pay of a $30,000-a-year worker to only $31,050, while a $150,000 worker would be bumped up to $155,250. Legally, all government employees must be treated equally when it comes to pay (though the state seems to have found some workarounds). Why not spend the same aggregate amount as the 3.5% raise by giving a dollar-figure raise instead? Every employee might get a $2,000 raise, say — part-timers' increase would be pro-rated — which would benefit low-paid employees more than high-paid workers, yet everyone would be treated the same.
On another issue, a council member suggested spending $8,000 to replace signs along MLK Jr. Boulevard that omitted "Historic Airport Road" in small letters under the street name. We could wait a year on that project and instead spend $7,000 restoring the community swimming pool hours. Three days a week were cut from the schedule 7 years ago due to the recession. Swimmers want them back, now that the economy is recovering.
In the area of human services spending, some of us believe that Kidzu should not be rewarded for once again missing the funding request deadline. Last year, council granted Kidzu's request of $10,000, even though the children's playspace had missed the funding application deadline. Kidzu wants another $10,000 this year but again busted deadline. Given that the town's Housing Advisory Board denied a funding request by Empowerment because the minority-run affordable rental agency did not turn in a complete application by deadline, council would have some 'splaining to do if we applied different rules to Kidzu.
And we're still awaiting information on the budget for consultants.
All of these things and more need to be hashed out publicly. The final budget work session scheduled for tonight has been cancelled because the town manager believes the budget is in good shape.
But, really, we need to talk.
— Nancy Oates