Your vote in the June 7 primary for N.C. Supreme Court candidates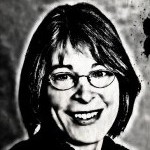 matters more than you might think. The seven-judge panel at present has four Republicans and three Democrats, and their votes on civil rights and quality-of-life issues have followed party lines.
The top-two vote-getters in the June 7 primary will vie for the seat now held by Robert Edmunds, a Republican who voted to overturn the state law preventing taxpayer funding of school vouchers. Thus, public tax dollars now subsidize children going to private and religious schools, draining funds that would otherwise go to benefit all public school students. Edmunds also wrote the majority decision to uphold gerrymandered voter redistricting maps that have been challenged in federal court. In fact, the reason we are having a June primary is because a federal panel found two of the 12 congressional districts had redrawn maps that showed unconstitutional racial bias.
Edmunds recused himself from the vote on allowing judicial incumbents to remain in office unless at least half of the voters want the incumbent judge out of office. No one could file to run against the incumbent unless that set percentage of voters first voted to oust the incumbent. The three judges on the state Superior Court were unanimous in finding that law to violate the state constitution. The state Supreme Court heard the appeal, and with Edmunds not voting, the court split 6-6 along party lines, not sufficient to overturn the Superior Court ruling. So the retention-election law was voided.
Edmunds wants to hold onto his seat. He faces three challengers: two registered Democrats and one registered as unaffiliated. The Democratic Party has endorsed Mike Morgan, a Wake County Superior Court judge for the past decade who also has experience as a Wake County District Court judge, an administrative law judge and an assistant attorney general. The other Democrat, Daniel Robertson, and the unaffiliated Sabra Faires both were motivated to run for office by the N.C. General Assembly adopting a law that the Superior Court unanimously determined was unconstitutional.
Early voting has begun already. The Seymour Center on Homestead Road is open this Tuesday through Friday (May 31-June 3) from 10 a.m. to 6 p.m., and the Board of Elections in Hillsborough opens at 9 a.m. those days. Both sites are open Saturday, June 4, from 9 a.m. to 1 p.m. Remember to bring your valid government-issued photo ID. You may register to vote during early voting but not on Election Day.
The Republican ballot also asks voters to select a challenger to U.S. Rep. David Price.
– Nancy Oates