You get what you incentivize, or so hopes Todd Neal, a Northside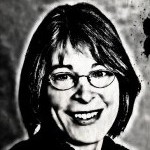 landlord. Neal sees the benefit of having more people in the neighborhood who care about the community. To attract those civic-minded tenants, he is offering a rent discount of up to $50 a month to tenants who will volunteer up to 6 hours a month at St. Joseph's food bank, across the street from one of his properties.
Neal said his goal is to create a tighter relationship and better mutual understanding between student and non-student residents.
Over the past several years, Northside has been losing the battle to remain a family neighborhood. Northside is the historically black neighborhood whose residents in years past provided the manual labor needed to keep the university and hospital functioning — laundresses, groundskeepers, cleaning staff, orderlies, and other modestly paid positions. But over time, as Northside homeowners retired, moved away or died, they or their heirs often sold their homes to investors who rented the compact homes to students.
Landlords found they could increase their profits by renting by the bedroom, which caters to students, than by the house, which fits families better. Thus a three-bedroom, one-bath house that in any other neighborhood might rent for about $1,000 to $1,500 a month would rent for $1,800 to $2,400 a month at the going rate of $600 to $800 a bedroom.
As the mother of two former college students, I'm not going to issue a blanket criticism of student behavior. Some students are loaded down with responsibilities and take their commitments seriously. Others are exploring the limits of their freedom for the first time in college and don't think about how their actions affect others. Northside residents have had to contend with more than their share of long, loud parties, more parked cars than there are spaces to park them and trash piled near, rather than in, trash receptacles.
Neal hopes other landlords will pick up on his marketing idea. He'd love to see a volunteer workforce of, say, 50 students connecting with some of the need for mentors, tutors and other service work at the Jackson Center and neighborhood nonprofits and churches. Right now his offer is only for prospective tenants in his two vacant properties, but he may extend the deal to some current tenants. As the discount comes out of his profit, he has to work out the details as he rolls out the program. He says he is open to ideas.
The deal is a win-win-win: His offer appeals to more civic-minded, responsible students who presumably will treat his rental property with respect. More serious students moving in leaves less room for hard-partiers. The neighborhood benefits from a small influx of young people interested in contributing to the community.
– Nancy Oates