Imagine pitching a project to potential investors and not knowing what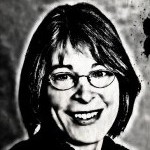 your project will cost or how it will benefit stakeholders. Kind of like those anxiety dreams where you arrive at an important meeting without your pants on.
GoTriangle lived that mortification at the March 7 Town Council meeting when a council member asked how the Durham-Orange Light Rail would benefit Chapel Hill taxpayers, and the presenter didn't have an answer. The Go-T rep said he'd only received the question that afternoon and hadn't had time to prepare.
The DOLRT line has been in the works for years. You'd think someone early on would have run a cost-benefit analysis for Chapel Hill taxpayers, who will be shouldering a disproportionate share of the expense of the 17-mile track connecting UNC's hospital with Duke's.
The Go-T rep also didn't know who would ride the train. Go-T's studies looked at who rides the bus and extrapolated that those same riders would hop on the train. But the studies may not have looked at where riders start their trip. Many UNC workers live south and west of town, so while extended bus service would help their commute, the UNC-Duke shuttle train would not. And in other cities, light rail tends to cater to financially secure riders, whereas the more modestly paid ride the bus.
At the presentation to council, we heard about the train line's capacity — more than 100,000 passengers — but some of the train stations don't have parking lots. The largest parking lot planned on the Orange County side will hold only 472 cars, and the Go-T rep expressed reservation about building a parking deck at the Gateway station, off I-40. (A planned deck at the Alston Avenue station in Durham will hold 940.)
Go-T pointed out the many buses that run to UNC Hospital and campus already, implying that bus service had reached its limit. But perhaps so has UNC. Anna Wu, assistant vice chancellor of facilities operation and planning, had presented UNC's development activity report earlier that evening, and while it showed many proposed renovations, it had no plans for any significant growth in capacity. Like many hospitals, UNC wants to open outpatient clinics away from the main hospital campus, beyond the train line's reach.
The DOLRT has an estimated price tag of $1.6 billion, and that's without the inevitable cost overruns and ongoing operating and maintenance expenses. Establishing a Bus Rapid Transit system and expanding bus service to towns south and west of campus would serve UNC employees better. We need to stop dreaming of a lifestyle that includes overpriced trains and focus on improving function by investing in BRT and expanded commuter buses.
– Nancy Oates