We know we won't live forever, But most of us believe we'll stay spry until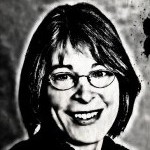 our last day on earth. We convince ourselves that if we take a brisk walk daily, there won't come a time when we can't take that walk, that if we live a healthy lifestyle, we won't ever have to battle poor health. For the lucky ones, this may be true. But not everyone ages the way they had planned.
Age takes its toll on the body and mind, and we need to plan where we'll live once staying in our longtime, much-loved home becomes hazardous. Chapel Hill has very few options, so I was excited when town planning staff came up with the idea of a special zoning code called Independent Senior Living. But I did a complete turnaround when I saw it allowed each unit to have a full kitchen.
Zoning perks can be a tool to encourage developers to build the type of places we want when they could make more money building something else. The proposed senior living zoning would allow a higher floor-area ratio (building square feet to land square feet) for a facility that has a common dining area, gathering spaces and recreation rooms; some onsite services, such as a hair salon; and some services that come in, such as nurses offering blood pressure checks and vaccinations.
If the zoning allows full kitchens in each apartment, the facility will no longer serve people who need a catered lifestyle. Those folks will be shoved aside by people who have other living options but prefer to live in a place where they won't have to go out for a haircut. This demographic likely will still drive, so the kitchenated building will need more parking spaces and will add more traffic to the residential neighborhoods in which they want to build. All of a sudden, we've provided motivation to build the kind of place that makes more money for the developer, and "more money" is sufficient enticement that developers don't need additional perks from the town.
Think how hard it is to tell a parent — or be the person told — "No more car keys." It will be all the harder to say or hear, "No more stove." People who have to give up those privileges feel they've been permanently kicked off varsity with no hope of ever earning a spot on the A team again. It is a huge psychological blow. The pain can be eased somewhat by moving to a place where nobody has stoves, and you find some interesting people there whose company you enjoy. Why subject senior citizens to the repeated hurt of having someone at their dining table say, "I won't be joining you for dinner tomorrow. I'm going to cook my own meal, which I can do and you can't." Which is what the stoveless will hear, regardless of what words were said.
For Independent Senior Living zoning to do what we want it to do, the option of full kitchens has to be deleted from the definition. Otherwise, we're not making room for people to stay in town as they age.
– Nancy Oates