Now I feel bad. At a recent Town Council meeting I clarified to my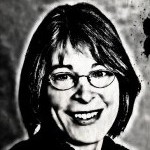 colleagues my view that the Inclusionary Zoning Ordinance — the town law that requires subdivision builders to make 15% of the homes affordable based on Area Median Income — does not mean developers must provide luxury housing to people who can't afford it. I advocated for "value engineering" affordable homes to be able to adhere to the law that some people believe to be onerous. Perhaps an 1,100-square-foot home for a family of four did not have to have three bathrooms, I posited.
To which another council member took umbrage. That CM wondered how parents could raise two children, especially when they become teenagers, in a home with fewer than three bathrooms. At which point, I felt a stab of shame.
You see, I grew up as one of four teenagers, and two parents, in a home with one-and-a-half bathrooms. Oddly, my siblings and I all grew up to be productive members of society, having done well by the markers used to judge success.
Think of what we could have become had we had twice the number of bathrooms.
Then again, maybe family stability doesn't depend on how many bathrooms are in a house. Maybe parents who have an extra two or three hours a day to pay attention to their kids, rather than enduring long commutes to work and home to their many bathrooms, enjoy life more. Maybe being raised by parents who aren't stressed and angry pays off in a child's sense of self and attitude toward the rest of the world. Maybe having to share limited bathroom resources helps children acquire early on the traits of flexibility, forbearance, time management and negotiating skills, respect for others' needs, and an understanding of boundaries.
Putting aside the snark, my point is that the luxury finishes and amenities a child grows up with mean less than the hard-to-measure factors of the stability engendered by living in a home the family owns, of coming home to a safe neighborhood, of having parents who are home from work in time for dinner and with enough energy to take an interest in their children's lives.
Families should have the choice of trading a plethora of bathrooms and a large yard for a smaller space but more time to live in it. If builders threaten to not build a subdivision because they say they can't afford to sell luxury homes at a steep discount to comply with town law, then maybe we should let them know they can build good-enough homes — built to code, with fewer amenities, in a safe neighborhood — priced for people who work modestly paid jobs.
More affordable homes, fewer bathrooms. Better lives for families.
– Nancy Oates