Since when did affordable housing mean homes for people who earn 100% of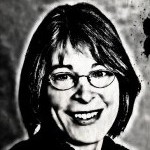 the Area Median Income?
Chapel Hill passed the Inclusioinary Zoning Ordinance in 2010 that 15% of all new for-sale housing units built must be affordable to people earning no more than 80% or 65% of the AMI (the affordable units split evenly between 80% and 65%). Only one development has started construction since the law took effect — Ramsley, off Eubanks Road — and the former council granted an exemption, allowing the affordable units to be 100% of AMI without checking with the Community Home Trust first.
A second project has been approved but not yet built: The Courtyards at Homestead. That developer agreed to nearly $1 million payment-in-lieu for a 64-home subdivision. Compare that to Carolina Square, a $123 million project that will pay only $250,000 as payment-in-lieu.
Now comes the Merin Road Community, 61 single-family detached houses with 9 affordable townhomes. The former council did not object to Capkov's proposal that it, too, be exempt from the 80/65 rule and price the affordable homes at 100% AMI instead. But, again, council didn't check with CHT, which as a 501C(3) has a limit to the number of homes it can sell above the 80% level.
Here's how Inclusionary Zoning works: CHT negotiates with the developer how much it will pay to buy the unit. Once CHT finds a buyer, a double-closing takes place. CHT buys the unit at the negotiated price, then sells it to the homeowner at the 80% or 65% level. CHT has to have the cash to make up the difference between its purchase price and sales price. That money comes from grants or private donations.
The rules governing the nonprofit allow up to 35% of the homes to be purchased above the 80% level. So only 3 of the 9 townhomes at Merin Road could be bought at the 100% level.
All of us make sacrifices for the privilege of living or working in Chapel Hill, in the form of high property taxes or, for those who can't afford to live here, long commutes to serve our town. Developers, too, make a good living through their projects in Chapel Hill, where people are willing to pay more for homes, to the developers' benefit. If Inclusionary Zoning truly doesn't work, we need to rework the ordinance. But until then, a sacrifice developers can make would be to obey the law.
– Nancy Oates