New year, new mayor, new council. New ideas, new dynamics, new proposals.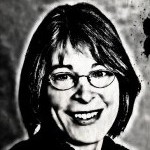 With all of these new beginnings, Town Council will evaluate new development applications. Chapel Hill has only a handful of large parcels of land that would be suitable for the high-revenue commercial space we need to shift the property tax burden homeowners bear. More than 80% of the property tax revenue that feeds the town's coffers comes from homeowners. And as most residential property costs more in services than the revenue it brings in, we dig ourselves in deeper with every new apartment building approved.
I am hopeful that council and town staff can work together on this problem, that the town's economic development officer can recruit some businesses other than retail, bars and restaurants. We need a data center or other light industry. We need wet-lab space. We need inexpensive, flexible office space for new businesses launched at our incubators to land. And we need space suitable for a corporation's headquarters.
Up to this point, the development that has come before council originated with whatever was most profitable for the developer. In the past couple of years, the former council approved about 5,800 new residential units. Once built and occupied, those new units will increase our population by about 20%.
It's time to shift that mindset and recruit projects that better serve the community. Town planners can explain to potential applicants what the town needs. The town manager, economic development officer and planning staff can let developers know that we're saturated with luxury rentals and can encourage the commercial space council likely would approve quickly.
The American Legion is looking for a buyer for its 36 acres along Legion Road. In November, the former Town Council gave up Chapel Hill's right of first refusal to buy the land. That puts the responsibility on the new Town Council to work with any potential buyer to shape the proposed development to conform with something that will benefit the community. Any transaction of that magnitude must be a win-win for both parties.
I have confidence the new council will embrace that concept.
– Nancy Oates