I took a different tack this year in creating a Christmas lights tour.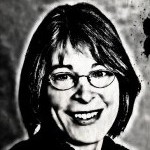 Rather than driving through town randomly searching for yards that glow, I visited the neighborhoods of Town Council members to gauge holiday spirit.
First, where not to go: Morgan Creek. Though Sally Greene's house had a dash of red, the streets are dark and narrow, and we stumbled upon only one house, on Coker Road, with pretty lights.
Likewise Northside, where Michael Parker and Donna Bell live. Greenbridge had lights in only one window, which was too high up to inspire awe. Bell had no lights, though some of her neighbors did. Much of the rest of the neighborhood was undecorated.
Jessica Anderson doesn't do lights, either, but a few houses at the entrance to her neighborhood of Ironwoods took on the responsibility of electric cheer, including one that has colored balls floating among the trees. And the route from Northside to Ironwoods took us past Carr Mill Mall, where a giant oak had been wrapped in white lights, all the way out to the tips of its highest branches.
Ed Harrison chose classic décor: a string of colored bulbs swagged around a picture window with a view of a lighted Christmas tree inside. Few of his neighbors on Newton Drive decorated, but Ephesus Church Road, which we traveled to get there, revealed some treats, including a giant, inflated, glittery snowman that glowed from within and a sufficiency of houses decked out for drive-by viewing.
My neighborhood of Old Forest Creek has a few jewels, starting with the tiered birthday cake-style extravaganza where Old Forest Creek Drive splits into a circle. Continue around the loop to discover a house aglitter with multicolor lights and a one-of-a-kind waterfall of lights near the driveway.
About a mile down Piney Mountain Road, Maria Palmer took a low-key approach, blanketing her shrubbery on Forbush Mountain Road with multicolored lights. A neighboring house lit its roofline, but few other houses were decorated.
But the mood picked up on the way to George Cianciolo's neighborhood of Chandler's Green. Make sure to drive along Cedar Hills Drive, where several houses were festively aglow. Cianciolo's neighborhood wins the We Love the Holidays Brought to You by Duke Power prize.
Enter Sweeten Creek Drive from Sunrise Road to see my favorite, a tree wrapped tightly with red lights. No branch is left out. The owner says it takes two days to put it up each year. Continue all the way down Sweeten Creek to Amesbury, where Cianciolo's next-door neighbor has a classic New England Christmas house, all white lights, candles and evergreen wreaths with red bows. Cianciolo wisely aimed not to compete and instead put sedate candles in each window.
But don't stop at Amesbury. Travel all the way down Sweeten Creek until it turns into Perry Creek and ends at Sage Road. Among all the festively decorated homes, you'll find a veritable Christmas house, spotlit to show an oversized snow globe, a cocoa hot tub and the word "JOY" spelled out across the porch rail.
And that's what I hope carries you through this holiday season.
– Nancy Oates