Jim Ward set the bar high during the Dec. 2 organizational meeting when it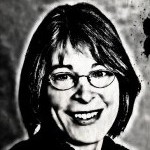 came to thanking his family for their support during the 16 years he served on Town Council. It was pointed out to me, archly, that I did not single out any family members in my generic thanks. So, here's what I would have said, if I had it to do over again:
Thank you to my husband, my son and my daughter-in-law, who came to witness my swearing in, even though they had other places to be and I had promised them it would take only 15 minutes.
Thank you to my daughter, who was sound asleep in France during the ceremony, but earlier had picked out a suit for me and persuaded me to wear heels.
Thank you to my siblings, who supported my run for office, even though we don't all see eye-to-eye politically, and who taught me that you can disagree with someone stridently but still respect them and enjoy their company. Despite our disparate viewpoints, we never stop talking to one another, and we never stop listening. That practice might come in handy during the upcoming four years.
Your council needs to hear from you. We make decisions that affect you. We won't know what's important to you unless you tell us, by sending an email or calling us (our contact information is on our individual bio pages on townofchapelhill.org) or speaking from the podium at a council meeting.
If something is not working right in the community, let town staff know. Go to the town's website, hover your cursor over "I want to …" then click on Town Departments under the Contact subheading.
I was working on campus last week when a colleague came into the office one morning still steaming about the massive traffic jam he'd sat in on the way home from work the night before. The contractor building the hotel at Southern Village had blocked off one of the two southbound lanes along U.S. 15-501 into the evening rush-hour. Traffic was at a near standstill from South Columbia Street to beyond Southern Village.
An email to the town manager revealed that the contractor's permit to close one lane was valid only from 9 a.m. to 4 p.m. No one knew that the contractor had violated his permit. Maybe the hundreds of people trying to leave campus or the hospital or exit the bypass thought this was how the town did business. It took one person speaking up to fix the problem.
I'm guessing that all of us on council want what's best for Chapel Hill. We may have different views of what the ideal town looks like, who the community is and how to bring out the full potential of everyone. Let's start talking.
– Nancy Oates