Usually it's the victors who write the histories, but in Chapel Hill politics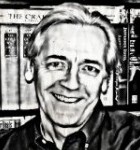 lately the losers are busy scribbling and publishing and mischaracterizing the outcome of the most recent election, as does a column in The Chapel Hill News Nov. 29, "New council must lead divided community."
Molly De Marco and Travis Crayton wrote that "some residents felt Mark Kleinschmidt and incumbent council members had not voted to reflect their preferences about development." Actually, a lot of voters felt that way. There were 17,760 votes cast for the candidates endorsed by the Chapel Hill Alliance for a Livable Town (CHALT), while the incumbents garnered 15,161. In all, 23,468 votes were cast for candidates other than the incumbents. That's quite a difference. Voters were quite clear about who they want to lead the town and in what direction it should go.
The policies of the incumbents were rejected soundly by voters. The incumbents ran on their records, and they lost badly, with a mere 35 percent of all votes going to the incumbents. Not exactly a "divided electorate," as De Marco and Crayton opine.
De Marco and Crayton and other CHALT opponents tried repeatedly during the campaign to blacken CHALT's motives and means. They didn't miss a chance to mischaracterize CHALT's good intentions and community philosophy. Now post-election apologists for the rejected incumbents and their policies are trying to confuse and recast the results of the election, accusing CHALT of buying the vote. They insist on ignoring the fact that CHALT was a grassroots organization that used the issues and an effective education campaign to inform voters and encourage them to go to the polls.
The apologists single out CHALT because it formed a PAC that lent support to candidates. They ignore other powerful organizations that also lent support to candidates, such as the Chapel Hill-Carrboro Chamber of Commerce, whose facilities were used for election meetings and phone banks, in some cases for free because Chamber board members get that perq. One Town Council member even reported receiving a phone call from a Chamber board member who said she was calling from the office of Chamber president Aaron Nelson.
Who paid for glossy signs supporting the bond vote? Who paid for signs that listed the Sierra Club or Equity NC endorsements? In-kind donations are just as much of a contribution as cash. But we won't know the donors until final campaign finance reports are posted. One thing we do know: CHALT was honest and scrupulous about its election efforts.
CHALT backed the candidates it endorsed by going door-to-door through neighborhoods. It did not contribute money directly to any campaign, as De Marco and Crayton imply. Its get-out-the-vote campaign was similar to that of several incumbents who nevertheless couldn't get traction with the voters. And every penny CHALT got was donated from Chapel Hill ZIP Codes.
Singling out CHALT among the flood of money to the candidates shows a bias and calculated misdirection. CHALT did not set a precedent for big donations — developers had established that years ago as a means for candidates to get elected in this town, and this year several hopefuls spent way more than CHALT spent. De Marco and Crayton's fears and hand-wringing form the sort of uninformed opinionating that has characterized the anti-CHALT efforts, and it looks as if such efforts will continue even after the voters have spoken. Which says a lot for the group that keeps trying to foist its bankrupt planning philosophy on a community that doesn't want it while ignoring that philosophy's damaging long-term effects.
Development will not grind to a halt because CHALT candidates were elected overwhelmingly to council, but developers and builders will face closer scrutiny of their proposals, and any that are approved are more likely to be a greater benefit to the community as a whole and not just to out-of-state investors. That is something the voters wanted and acted upon. They wrote the history of the election by their active support of the CHALT movement. And that's a fact, not an opinion.