As we grow in population, we have to grow in infrastructure. Some of the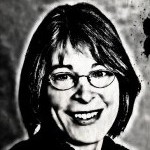 current Town Council members don't seem to understand that parallelism. That's one reason voters elected four new representatives to council a couple weeks ago.
But at last Monday night's council meeting, one council member may have seen the light.
At that meeting, transit director Brian Litchfield and his team presented a half-dozen ideas about how to implement Bus Rapid Transit, an express bus system that runs in lanes reserved solely for buses. He included diagrams and doctored photos to show viewers what various options might look like along a few major thoroughfares: having the dedicated bus lane closest to the curb with either one or two lanes of general traffic in each direction, with and without a center turn lane; putting two dedicated BRT lanes in the center; and widening the street to preserve two lanes of general traffic in each direction.
As always, Litchfield's analysis was thorough. He compared costs and how each alternative would affect travel times for buses and cars. He clarified that the alternatives could be mixed and matched along the 17-mile north-south route to get the best fit with each road segment.
But the visuals took Maria Palmer by surprise. She objected to widening the roads to accommodate BRT. "That's for a city, not a town," she said. Then, pulling the not-in-my-front-yard card, she declared: "I don't want to come out of my neighborhood and see a highway."
Community members opposed to the current Light Rail route must have smacked themselves in the forehead. They have been using cost and safety concerns to sway council. Maybe all they needed to do was show a drawing of what a road would look like with a train down the middle of it.
Palmer has been one of the many "yes" votes that over the past couple of years have approved some 5,000 residential units. Putting all those new residents in cars would choke our roadways. We need a beefed-up transit system to handle the residential growth.
Chapel Hill Alliance for a Livable Town formed because so many in the community recognized that such a large population bump in a short period would require an equally aggressive and immediate response by public transit.
Much discussion will happen before major decisions are made about BRT configurations. But it's encouraging that sitting council members are beginning to see what so many of us have been talking about.
— Nancy Oates