At the election night party I attended last week, the wife of a supporter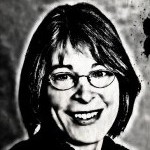 mentioned that she'd gotten so caught up in the excitement of the campaign that she might even tune into what she called "The Council Show."
Certainly campaign and post-election coverage in the popular press loads expectation that episodes of The Council Show won't lack for dramatic tension. It will be up to those of us on the dais, newbies and old-timers alike, to bring our best selves to discussions to avoid the partisan gridlock that has hog-tied national government and pushed state government to extremes.
The upcoming season features a new cast of characters. For the first time in anyone's memory, the council to be sworn in on Dec. 2 will include six women. That's an unprecedented two-thirds majority of females. Gender does come into play in problem-solving and working through conflicts. I won't offer up the gross generalization that men tend to beat each other up then go for a beer together, while women plot to get even. But gender differences are evident in group dynamics. Just ask anyone who has participated in Girl Scout leader meetings and the Boy Scout equivalent. Both groups might accomplish the same items on a to-do list, but the routes each takes to get there are very different.
While the current council has only a handful of meetings left, the work doesn't stop. Some decisions council will make at its Nov. 9 meeting will have ramifications for the new council. Here are a couple highlights:
Town staff will turn in a report on that $10 million gleaned by mortgaging Town Hall to pay for Ephesus-Fordham road and stormwater improvements. Council needs to pin down some of the vagueness. Does Phase I still include reconfiguring the Fordham Boulevard-Ephesus Road intersection, revisions to the Rams Plaza entrance and the superstreet? The net cost to the town for Phase I was to be $2.4 million. Now it's up to $2.6 million. Where will the extra money come from? And does it include design costs incurred by Kimley Horn before the project can be put out for bid? What land will be acquired for $900,000? Does it include Booker Creek wetlands? Or the right-of-way Blue Rock Apartments agreed to donate?
3 Birds wants to terminate its parking agreement with the town, claiming that it is now up to the agreed-upon 80 full-time employees. Before council agrees, it should ask to see the paperwork 3 Birds files with the Employment Security Commission to verify that the firm does have 80 full-time employees working onsite and that they are not unpaid interns. The agreement was made in good faith that 3 Birds would add to local economic development. Let's get the number of employees verified, as well as ascertain that 3 Birds has made all of its $10,000 annual payments to the town, before closing out the deal.
Tune in this week. You won't want to miss an episode.
– Nancy Oates