I've heard tales of people, upon receiving an eviction notice, vandalizing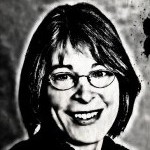 the very place they call home. At the Nov. 16 meeting, we saw a bit of that behavior by some council members wrapping up their terms and others anxious about the change that newly elected officials might bring.
The meeting opened with a developer who has contributed to the political campaigns of some council members proposing that town-owned land be deeded over to a private for-profit business. D.R. Bryan, developer of Southern Village, said Weaver Street Market wants to expand its outdoor dining space, and the bank won't lend him money to do that unless he owns the land. Presumably, Bryan's money is tied up in construction of a hotel going up along U.S. 15-501, which likely will be quite profitable for him. Southern Village would lose three parking spaces in an area that already feels squeezed by a shortage of parking.
This was the first public hearing on the matter, and it was scheduled to return to council in January for a vote. But Maria Palmer panicked and pushed for the unusual move of voting on the same night of the proposal's first public hearing. Enough council members agreed, which is how we, the taxpayers, ended up donating town land to a for-profit developer. Jim Ward was the sole vote against the transaction.
Next up: proposed changes to the Northside Neighborhood Conservation District standards. A property manager spoke out against what he saw as an inappropriate use of the NCD to encourage affordability. Mark Kleinschmidt responded with an all-out rant. I had not seen this side of the mayor before, and I wished I hadn't seen it last week. I give credit to the community member for standing his ground against the scolding.
The evening ended with a concept plan review of proposed self-storage units for the gateway location of the corner of MLK Jr. Boulevard and Weaver Dairy Road. The storage units would be masked on two sides by a 3-story office building, but what a commercial dead space. Several council members expressed disappointment in the use, but no one gave the developers the courtesy of letting them know that it might not be worth spending more of their investors' resources on.
And if storage units can generate sufficient profit on expensive Chapel Hill dirt, why do developers say they can't make the numbers work for workforce housing?
Tonight is the last meeting for this iteration of council. It will be long. Community members are peeved at the Chicago-style politics of it all. Let's hope that council members will bring their best selves to the table tonight and leave office with their dignity intact.
– Nancy Oates