This election boils down to economic theory. One theory, held by the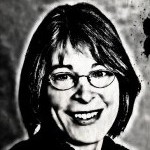 incumbents and a challenger who as an advisory board member voted in lockstep with them, aims to add enough luxury housing filled with high-wealth individuals that national chain stores will open branches in town. This group is banking on sales tax revenue and residential property taxes to fund town operations. Affordable housing strains that model, so adding more would be a detriment, and that is reflected in this group's recent decisions.
The other theory, ascribed to by candidates endorsed by Chapel Hill Alliance for a Livable Town, says that increasing the commercial tax base proportionate to residential taxpayers will balance the tax burden and strengthen the community by enabling local, independent businesses to flourish. Though affordable housing costs the town money by not providing enough tax revenue to cover the cost of services, people who live and work in the same town feel invested in the community. As a candidate endorsed by CHALT, I believe the benefit of having people who work in town being able to live in town is worth the cost.
I believe the retail ship has sailed already due to decisions made by Town Council members many years ago to discourage national chains and big-box stores from opening in town. I would like Chapel Hill's economic development officer to focus his attention on recruiting business that provided what we need going forward. For instance, Town Council has approved quite a bit of senior housing. Thus, we will need home-care services and assisted living facilities in the near future. A new business incubator has opened in town, so we'll need affordable office space with shared conference room and reception and gathering areas to make it possible for these fledgling businesses to stay in town.
In an editorial in Sunday's Chapel Hill News, a local real estate broker wrote that in this election, "there's some big money at stake." He's right. Though he perhaps was thinking of how he would benefit from policies that keep housing prices high, I'm thinking of Town Council's recent practice of shifting development expenses from private developers to homeowners. In the past couple of years, we have seen council try to get homeowners to pay for new roads and stormwater abatement necessitated by new development. This on top of residents absorbing more traffic jams and crowded schools.
Residential property taxpayers are loath to take on any more burden. The town's current $51 million of debt eats up 16% of the town budget to pay it down. Best practices recommend capping debt service at 10%. And if the $40.3 million bond referendum passes, the town's debt load will almost double. A good portion of the bond will cover what I consider routine maintenance or capital projects that could have been avoided had routine maintenance not been delayed.
Polls open Tuesday, Nov. 3, at 6:30 a.m. and stay open through 7:30 p.m. In this election, big money is at stake. If you vote, you have a say in how it's handled.
I am running for Town Council, and I would be honored to receive your vote.
– Nancy Oates