Problems persist at the town's Inspections Department. Despite nagging by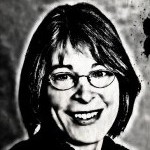 the Home Builders Association of Durham, Orange and Chatham Counties, the response from the Planning and Sustainability Department, which oversees Inspections, has been sluggish.
At the Oct. 19 Town Council meeting, Planning and Sustainability director Mary Jane Nirdlinger gave an update on progress in trying to fix functioning challenges that have plagued Inspections for years. Though the town charges higher permit fees than any surrounding jurisdiction, its ability to perform inspections in a timely manner lags behind its peers. It takes far longer to get a permit and inspection done in Chapel Hill than elsewhere in the area. That costs builders and homeowners time and money and discourages builders from taking on projects in Chapel Hill.
Nirdlinger started her presentation with the positives: The department has hired two additional people and cross-trained staff. Decks and sheds no longer require a zoning review, and the threshold above which a homeowner must apply for a permit for renovation work has been raised to $15,000. The department has switched from a paper to digital application so people can apply online, has updated its software and has simplified its zoning-building form. It does some inspections concurrently rather than sequentially, to eliminate the builder having to wait for a second inspection appointment on a project. It aims to drop the waiting time between zoning and building reviews from 15 days to five.
But the department is not there yet.
Holly Fraccaro, CEO of the HBA-DOC, said that since she filed a petition to council in April requesting that improvements be made, it has taken 77 days to get Nirdlinger's department to meet with the HBA and agree on goals. Village Plaza Apartments was approved in less time.
Collecting data to track a project still flummoxes Inspections. A builder who spoke to council volunteered to write an Excel spreadsheet before he left the meeting that night; it could be shared on Google Docs so all inspectors could enter information. Nirdlinger demurred, preferring to tinker with software the department purchased a few years ago that she admitted didn't work well for inspectors in the field. They ended up writing down information on slips of paper and returning to the office to enter it into the system. When Jim Ward directed her to capture the information on a separate spreadsheet until the software could be made to work, Nirdlinger responded, "We'll try."
Meanwhile, Inspections staff morale is low and turnover is high. And waiting in the wings, needing significant time and attention from Inspections, are the developments at Obey creek, Ephesus-Fordham, The Edge (now called Carraway Village because the developer is moving forward with the apartments but putting the commercial buildings on hold), and more than 5,000 residential units already approved by council.
Inspections comes back to council in February for an update. Let's hope for serious improvement. Public safety hangs in the balance.
– Nancy Oates