Elkins Hills homeowners and renters turned out in force last Wednesday to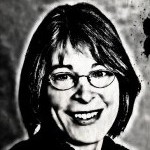 convince council members to grant the protections of a Neighborhood Conservation District from what they see as the too-fast pace of development townwide. But one lone property owner and landlord gave council pause when he asked about how an NCD should be used.
Houses in the neighborhood off MLK Jr. Boulevard range from 700 to 1,500 square feet, and people use the street as a sidewalk because car traffic is so low. Most homes there sell from $150,000 to $200,000. The neighborhood is a mix of students, families and retirees, some of whom are aging in place in their one-level homes. The neighborhood character has remained relatively unchanged since the houses were built in the 1940s and '50s, but a recent teardown that was replaced by a two-story home rented to five students (yes, that violates the town's occupancy ordinance) alerted residents that their community was as vulnerable to any other neighborhood of starter homes that investors view as "underperforming assets."
One property owner who rents out his house asked whether the NCD should be used as a way to preserve affordable housing or as a vehicle for allowing people to age in place. Undoubtedly, he wants to maximize his financial investment, and who doesn't?
But while buying a house is a vehicle to increase financial stability, a home is also a haven. The value of a home is more than how much money you get when you sell; it is a major factor in your quality of life. Do you live in a place that reflects your values, where you feel safe and rejuvenated though life's pressures bear down, where you feel connected to both society and the natural world?
While campaigning I've been invited into homes of all sizes and prices all over town. In each one, I can see why people want to live in Chapel Hill. From visiting their homes, I can see what people mean when they talk about livability. For council to dictate what that livability should look like for everyone, even in the well-meaning but misguided belief that their policies will result in some affordable housing in years to come, is doing a huge disservice to their constituents.
NCDs are one way to ensure workforce housing. Though Maria Palmer said she didn't consider Elkins Hills affordable, homes there sell for half the cost of the average house in town. That may not be good enough for Palmer, but it's one tine of a many-pronged approach to enable the people who work here to live here.
Council more or less agreed. (Some council members pushed for allowing accessory dwellings, essentially doubling the density of a neighborhood where the accessory units could be larger than the main houses.) Council voted 8-0 to allow the neighborhood to proceed.
– Nancy Oates