On 60 Minutes last night, President Obama talked about how he felt coming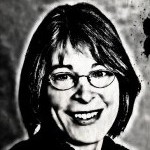 to the end of his legally allotted two terms and whether he wished he could serve a third. He said, as all incumbents do, that he was proud of what he had accomplished so far in office and that there was more to do and he'd like to be part of the work ahead. Then he admitted it was "bittersweet" to be looking ahead to his final year in office. He spoke eloquently about how it was time for new leadership, "new legs," new energy and new perspectives.
The president captured what so many of us feel when we have to leave work we love.
I have served on boards that require its members to roll off after serving one term, and stay off for at least a term before regaining eligibility to be re-elected. One board term that ended recently was three years long; every year, a third of the board was replaced.
I confess, the first time the board met after my term had ended, I felt sad not to be among them. I had bonded with my colleagues and liked and respected them. The decisions we had made had an impact on the organization we served, and I enjoyed the deliberative process. But it was best for the organization to have a steady influx of fresh viewpoints, new enthusiasm and a change of interpersonal dynamics.
Town Council, and by extension the community, would benefit from turnover on a regular basis.
One moment, above all else, solidified my belief in term limits for Town Council members. It came as Ed Harrison voted against Obey Creek and apologized to his colleagues on the dais, saying he felt he had to listen to his constituents.
What has happened to Town Council that a member has to beg forgiveness from other council members for representing the best interests of the community members who elected him to office? When a decision-making group becomes too static, its members' allegiance grows stronger to one another than to the organization they serve.
Some argue that voters determine term limits by voting elected officials out of office when it's time for them to move on. But given that as few as about 11% of registered voters show up at the polls for Chapel Hill municipal elections, that means our town leaders are chosen by as few as 5.6% of the populace, who often are political insiders or people who expect to need council's backing for a project.
Non-voters I've talked to say they stay away from the polls because they don't believe their vote matters. I've encouraged them to vote and see.
George Washington got it right when he said that elected officials should, after serving a predetermined time period, return to life as ordinary citizens. Human nature being what it is, ceding such a role to someone else is hard to do. That's why we need an ordinance to spell out when it's time to say goodbye.
– Nancy Oates