Someone needs to tell the town's Planning Department staff that Chapel Hill already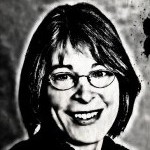 has an ordinance that governs bed-and-breakfasts.
Oh, wait. Someone already has. Several someones, in fact — the former director of planning, the town attorney and multiple people in the community, including Chapel Hill Watch — going back more than 15 years. And still, when a council member asked what ordinance governs B&Bs at present, town staff gave false information. Sustainability officer John Richardson wrongly told Maria Palmer, "Today, a traditional bed-and-breakfast wouldn't be permitted."
Here are the facts: The Home Occupation section in the town's Land Use Management Ordinance (LUMO) outlines what you can and can't use your home for in earning money. In addition to laying out how many employees you can have in your home office, the ordinance states that you can use two bedrooms and no more than 750 square feet as a bed-and-breakfast. As the owner/manager of the establishment, you must live onsite.
If you want to rent out more than two bedrooms or rent out your entire home and live offsite, you ditch the LUMO and call your home an Airbnb, which is unregulated by town ordinance. The Airbnb website has more than 600 listings for Chapel Hill.
State law requires that the owner of a B&B live onsite, but town attorney Ralph Karpinos said there may be ways around that restriction if the town decides to move forward with enacting a new law to govern B&Bs.
This speaks to a point I've been harping on in my campaign stump speeches: Town Council can't make effective decisions about where to lead the town if council members don't have an accurate picture of where they are at present.
Why is no council member asking, What problem does this solve? Or, Why this ordinance now? Council decisions should solve problems, not create them. The town has no B&B problem, and changing the regulations (from allowing two bedrooms to four or as many as 12) will create problems that didn't exist before. If the town's motivation is to collect occupancy tax, start with the Airbnb's already up and running.
Community member John Sweet researched which homes in downtown historic districts were owned by corporate investors and presented council with his significant findings. Maria Palmer said the map convinced her to vote for allowing bigger B&Bs because the corporate investment properties were poorly kept-up and were student rentals. Wouldn't you rather live next to a B&B than a student rental? she asked, as if people who dreamed of owning a B&B would buy out a corporate investor, who is making far too much money on student rentals to sell.
Bottom line: Council needs someone on the dais who will ask questions. And council needs a staff that will provide accurate information. How can council make good decisions otherwise?
– Nancy Oates