Community members at last Monday's Town Council meeting turned the "not in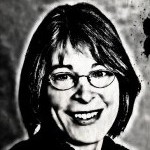 my backyard" philosophy on its head, asking instead, "Why not your backyard?"
At the Sept. 21 meeting, developers presented their proposed plan for Amity Station, a tall apartment building on West Rosemary Street where Breadman's sits now. The parcel is in the Northside Neighborhood Conservation District, and developers would need the 2.2-acre lot rezoned.
Initially, the developers had planned a 10-story building targeting student rentals. But the Community Design Commission expressed disapproval. When the developers came to council last week for a concept plan review, little had changed, other than one story had been lopped off, the pool deleted and the target market rebranded as "market rate" instead of "student rental." The plan also added some space that purportedly would be affordable offices to give the entrepreneurs at Launch across the street a place to land.
The 242,500-square-foot building would have up to 165 apartments and 340 parking spaces for cars that town staff apparently believes won't be driven anywhere because staff analysis showed no traffic impact.
Northside residents turned out in force to reiterate what they have said in numerous Rosemary Imagined meetings: This project was too big for their compact community, and Northside could not absorb another tower of student rentals. Residents wanted stores and businesses they would patronize to encourage their neighborhood to be a walkable community.
While developers couched their plans for widening Nunn and Andrews lanes and including grassy areas conducive to "Saturday morning activities," one resident countered with a murky video of a party in a Northside backyard of about 100 students milling around, plastic cups in hand. The neighborhood has Saturday morning activities seven nights a week, he said.
Other residents noted that if council was intent on adding student housing to the community, it should look for spots on the other end of Rosemary Street in the historic district where housing prices are higher than in the Northside Historic District. (To be fair, the Franklin-Rosemary Historic District has absorbed Lux and may soon see another large student apartment complex nearby.)
One resident asked, "Would you allow this in your neighborhood?"
A UNC student urged the university to renovate dorms on campus into apartment-style residences to incentivize students to remain on campus where it is safer.
Perhaps it's the magical atmosphere of election season, but council members stood up to developers and in so many words said, "No."
That shift in policy takes a big step toward creating the town we want to be. If developers believe that council will approve a rezoning for a very tall apartment complex that does not fit in with the community, it destroys all motivation for the developer to propose a less profitable project that better serves the community.
Let's hope that courage prevails, even after the election is over.
– Nancy Oates