Last Wednesday night at its kickoff meeting, Town Council came that close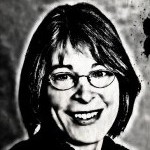 to delivering what sportscasters would call an "explosive" performance as it debated whether to grant an amended Memo of Understanding to East West Partners in the exchange for land and a new fire station.
In November 2013, the town put out a Request for Proposal, stating that we taxpayers would agree to give the 1.12 acres on which Fire Station #2 sat on Hamilton Road to a developer who would build a new fire station that better served the town's needs. The developer would then get air rights above the new fire station, up to 90 feet, to build office space, which is in short supply along the U.S. 15-501 corridor.
As EWP already owns the condo, office and retail complex of East 54, acquiring this additional parcel would be the real-life equivalent of picking up Park Place when you already own Boardwalk. Other investors seemed to understand that, and EWP turned out to be the only developer submitting a proposal.
By September 2014, the town and EWP had inked an MOU that spelled out the requirements for the improved fire station: expanding from two bays to three, having larger training and meeting rooms, creating separate bathrooms and sleeping quarters for men and women, etc.
Then EWP surveyed some prospective tenants who said the site would be more attractive if the fire station were separate from the office building. That means extra expenses to complete infrastructure and digging a new foundation for two buildings instead of one. No one brought up the fact that two buildings doubles the impervious surface and stormwater runoff, a topic voters increasingly are concerned about.
EWP said the town wants too much in a new fire station and that the town won't "value engineer" the new station (that is, build a cheaper version). EWP asked for an amended MOU that would cap its expenses at $1.75 million and have the town kick in another $500,000, which I'm guessing might be the cost of the extra site work.
Fortunately for taxpayers, the town's negotiator is interim fire chief Matt Sullivan, a lawyer on staff whom the town has looked to for years to fix one trouble spot after another. Sullivan held firm that the "value engineered" station EWP proposed would not meet the needs of the town.
Jim Ward asked whether separating the two buildings would result in more office space for EWP. (Roger Perry hedged.) Sally Greene suggested putting out another RFP, since the original one made no mention that the project could be two buildings and the town would kick in extra funds.
Having recently run our neighborhood yard sale, I learned this about negotiating: Don't be afraid to walk away from a deal. Perry admitted he wanted that property badly. And EWP would be getting extra profit-generating office space from the ground floor that had been reserved for the fire station. If EWP balked, another developer might come in with a more favorable deal. Worst case, the town would have to build its own new station at a cost of about $2 million, which about matches the cost of recent renovations to Town Hall.
Ultimately, the town agreed to the modification (7-1; Lee Storrow voted no), with its own caveat that it might walk away if EWP pressed too close to the $500,000. I'm putting my faith in Sullivan to do right by us.
– Nancy Oates