Wednesday, Sept. 16, at 7 p.m. public television will air the season opener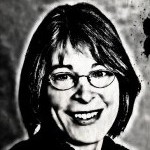 of The Town Council Show. As season premieres go, this one may lack a little of the dramatic tension that keeps an audience riveted. But perhaps, given that the election season has also begun, a low-key start may be welcome.
Here's a sampling of what's on tap for Wednesday:
UNC will give its semi-annual development progress report. Among the fine print, the university spent almost $2.5 million on campus way-finding signs.
Recall that East-West Partners had agreed to build a fire station for the town to replace the one near Glenwood Elementary School, if the town would cede the land to the developer and permit East-West to build an office building there as well. Now it looks like East-West underestimated how much it would cost to build the fire station and is looking for a cheaper alternative. East-West also wants to execute a development agreement for the project instead of having to go through the standard town review process. One little vagueness I'll be listening to find out more about: the mention of adding a $500,000 maximum monetary contribution sentence to the agreement is not clear whether that is to protect the town or the developer.
The town manager is requesting repair of a hole in the LUMO that eliminated the Extraterritorial Jurisdiction seat on the Planning Commission that is required by state law.
And here's what you won't hear about, because it is on the consent agenda, which is designed to be approved without discussion:
The developers of Amity Station at 322 W. Rosemary St. (where Breadman's is now) have requested that the concept plan review for their 9-story student rental apartment building be delayed until Monday, Sept. 21. The most recent iteration of the project made public shows 500 bedrooms and 350 parking spaces.
The developer of Southern Village has partnered with Weaver Street Market to request that the outdoor dining area in front of the mini-grocery be made permanent, and they have asked Town Council to consider it at its Nov. 16 meeting.
Town staff have asked to schedule a public hearing on Sept. 28 on the controversial changes to town ordinances that regulate bed-and-breakfasts and to allow single-family homes to have accessory apartments.
The town manager would like to waive permitting fees in connection with energy-efficiency improvements to houses and apartments through the WISE program. Of the 302 units that received a grant, 63 were not inspected or did not have all the required permits for the work. Those inspections are being done now. Awaiting word on whether the recipients of the fee waivers are homeowners or investors.
– Nancy Oates