When I read town staff's original proposal for an ordinance to allow bed-and-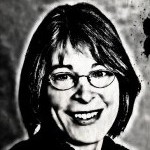 breakfasts in the historic district, my first thought was: We're eating our seed corn.
In August, town staff unveiled a plan to allow homes in the historic district to convert to B&B's of up to 12 bedrooms and as many as 25 guests at an event. The homeowner was not required to stay on-site with the guests (contrary to state law). Instead, those duties could be turned over to a tag-team of managers.
The Chapel Hill-Carrboro Chamber of Commerce has been pushing for such an expanded B&B ordinance — at present, the town allows B&B's of only two bedrooms in a home where the owner lives — ever since a 2010 field trip to Asheville, where B&B's were useful in reinvigorating a deteriorating historic district. As the staff readied its proposal for the Planning Commission meeting on Sept. 1, the expanded ordinance had the backing of the Visitors Bureau and Preservation Chapel Hill as well. Allowing large-scale B&B's would preserve expensive-to-maintain historic homes, they said, and would bring more visitors downtown.
Historic district homeowners, on the other hand, were quick to point out the drawbacks of living next door to a boutique hotel: not enough parking, too much noise, destabilizing effect of transient guests, too easy to convert to a student boarding house. The town has a noise ordinance, but if the B&B owner doesn't live on-site, the onus for keeping the peace shifts from the innkeeper to the neighbors who have to call the police after a certain hour.
Given how much we've heard in recent years about supply-and-demand theory being used to rationalize building more high-end apartment complexes, I was surprised that the chamber backed off supply-side economics when it came to overnight accommodations. Rather than argue that increasing the options of where people can stay overnight would drive down the price of hotel rooms all across town, the chamber contends that the target markets are different: Guests drawn to a B&B would not stay in a hotel. (Note: They would if the town had no B&B's.) (Note again: That stratified market theory applies to the housing market, too. Flooding the town with high-rent apartments won't have any effect on middle-class and workforce housing. Consistency, people.)
Back to the seed corn: The town needs money for some big-ticket items like more buses, a new police station and replacement fire stations, and the extra revenue from permit fees, occupancy tax and commercial property tax rates looks mighty tempting. But if a new ordinance sullies the gracious historic neighborhoods by allowing a B&B on every corner, it destroys the off-the-beaten-path charm that attracts B&B customers in the first place.
At its Sept. 1 meeting, the Planning Commission worked out a compromise: B&B owners have to live in the B&B as their primary residence; only four bedrooms can be rented to guests; and historic districts are exempt from the new B&B rules.
The matter comes before Town Council on Sept. 28.
– Nancy Oates