Imagine a diehard Carolina fan having to spend eternity in Durham, in the shadow of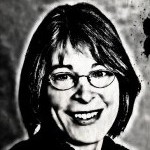 That Other School. And paying extra for it. Yet people who don't understand that someday they — like all of us — will die, face such a fate.
Chapel Hill Memorial Cemetery has only 59 casket-size plots left and 94 smaller spaces for ashes. Now that it seems all but certain Town Council will approve selling 8.5 acres of cemetery land to DHIC for $100 to build apartments that the Raleigh nonprofit will rent at affordable rates for 30 years, local funeral home operators are concerned.
"It really should concern all citizens who live within the city limits," said Henry Jones, owner of Jones Funeral Home in Chapel Hill. "If people haven't purchased their plot, they need to be concerned."
Families want their loved ones to be buried nearby, yet once Chapel Hill Memorial's plots have sold out, families will need to find secular burial space out of town. The town wants out of the cemetery business, though it will continue to have the responsibility of maintenance.
Debra Lane, the Parks & Rec Department administrator in charge of the town's cemeteries, handles the site visits and sales. The town owns four cemeteries, including Barbee-Hargraves, Old Chapel Hill and Jay Street. Chapel Hill Memorial is the only one with any unsold plots.
"People assume those spaces will be there forever," Lane said.
In a sort of reverse commute, people in Durham are coming to Chapel Hill to buy burial space because our cemeteries are less expensive, even with out-of-towners paying double the rates Chapel Hill residents are charged. In-town residents pay $750 for a full-sized plot, compared to $1,500 for out-of-towners. Chapel Hill may not have an affordable place to live, but it does have an affordable place to die.
The price differential between towns isn't an apples-to-apples comparison. Durham plots include opening and closing fees (the cost of digging a grave and back-filling it), whereas in Chapel Hill those fees are charged by the funeral home. Fees vary by digger, but Lane estimates they will be at least $400 in Chapel Hill. While Durham cemeteries allow burials on weekends, Chapel Hill Memorial does not.
Some churches have cemeteries or columbaria for their members. Private cemeteries, like Chapel Hill Memorial Gardens on N.C. 86 just north of town, usually have much higher rates, Lane said. Neither she nor Jones knew of any ordinance that requires the town to provide cemetery land.
Some residents have objected to the town converting Chapel Hill's only remaining cemetery land to homes for the living. Former council member Jim Merritt can see both sides of the issue. He serves on the town's Cemeteries Advisory Board and the board of the Community Home Trust.
"We need affordable housing," he said, "but we also need cemetery space."
If you want to be buried in the Southern Part of Heaven, you might want to reserve your spot now. Just in case your plan to live forever doesn't work out.
– Nancy Oates