Talk about your humble pie. I've long joined the throngs dissing Cary for its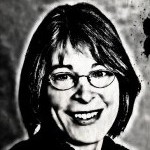 Stepford wives design standard ordinances and over-regulation of how development should look. Then I made a field trip to Waverly Place, a shopping center at the intersection of Kildaire Farm and Tryon roads. I realized that at least in this redevelopment project, Cary got it right in a way that Chapel Hill has yet to do.
Waverly Place was a typical shopping center for its time when it opened in 1988 on 31 acres of a topographically challenging site. Its neighbors included a hospital, a few office buildings and some neighborhoods of comfortably upscale homes. But it sat below street level and, due to Cary's aversion to signs, its stores had difficulty attracting customers who didn't already know what was there.
By 2007, its owners at the time, Zapolski & Rudd, having deemed Waverly Place an underperforming asset, wrangled approval from the town to demolish the back half and re-imagine the design. The approved plan added another 200,000 square feet of office space, a hotel and 200 residential units to existing retail, increasing the total square footage by 50%. The developer agreed to pay for the roadwork to mitigate the extra traffic the redeveloped site would generate.
But the Recession crashed down before the plan could be built. RP Realty Partners bought the site in 2008 for $17.3 million and began a more modest but innovative renovation. RP focused on creating a community gathering space with several pockets of open space, reserving an acre in the center for a playground and water feature for children, a decorative fountain and performance space and room for an audience. Rather than one vast parking lot, the shopping center uses pocket parking lots separated by shrubbery (not view-blocking trees that create a traffic hazard in Chapel Hill's University Place) that generate multiple points of entry.
In December of last year, RP sold Waverly Place to Northwood Investors for $66.2 million.
In the past year, Northwood has concentrated on "re-tenanting" by attracting some upscale chain stores. But many local businesses remain, including a wine store, independent restaurants, a warren of single-chair hair salons for independent stylists, and national chains that sell useful items such as cupcakes.
The community gathering place seems key to attracting customers and averting community opposition to the redevelopment. Nearby residents can walk to the open-air concerts hosted at Waverly Place and let their kids climb and splash in the play areas. Those who live farther away can drive and park and buy coffee and lunch. Cary residents have their planning board and town council to thank.
Think what we in Chapel Hill might have had if our town staff and elected officials had put the public first in approving the form-based code used in Ephesus-Fordham and subsequently applied to The Edge, not to mention what Obey Creek could have become.
– Nancy Oates