While on vacation last week, I spent quite a bit of time on mini-golf courses, where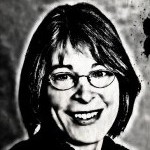 I had ample opportunity to observe how parents and grandparents dealt with children who could not putt a ball into a hole if their life depended on it. Time after time, adults would use their own club or their foot to guide a child's ball closer to the cup, or record only half the number of strokes, then exclaim what a talented golfer the child was. Not once did I see a parent instruct a youngster on how to hit the ball or let the kids swing away without keeping score. The kids probably left the course with puffed-up self-esteem but no better at the game than when they started.
It's hard to teach exuberant kids how to play a game that takes patience and discipline. But those adults missed teachable moments by opting for immediate gratification rather than putting in the time and effort to foster traits that would be useful throughout life.
In thinking about the town's fiscal status, I wondered whether Roger Stancil or anyone on the current Town Council had been taught to play mini-golf as a kid.
The town is living pretty much hand-to-mouth in paying its bills through the General Fund. As Matt Czajkowski pointed out repeatedly, the town has no money socked away to put toward long-term obligations, such as what we have promised retired municipal employees for health-care and retirement benefits.
Many towns the size of Chapel Hill have in reserve enough to meet as much as 70% of their long-term obligations. Why have we fallen so short?
The town's debt service — what it costs to borrow the money we have been loaned — is 13%, which means 13 cents of every dollar the town brings in goes to cover the cost of borrowing money. The rule of good governance is to keep debt service no more than 10%, and the state average is 6%. To reduce our debt service percentage, we would have to hold the payment constant — not borrow any additional money — and grow revenue at the same time, or cut costs to live within a scaled-back budget until the debt is paid down.
But where to cut? Transit, parking, public housing and stormwater are operating at a deficit. And Stancil wants the town to borrow more money for a new police station and some fire stations.
That looming fiscal implosion may be fueling Town Council's panic to approve every development proposed, without considering that those with substantial residential components cost the town money. Most recently, the town manager has proposed giving away the town-owned parking lot at 415 W. Franklin St. to a developer who would erect a 5-story commercial building with 15 affordable rentals on the top floor.
Didn't council learn from the sale of the museum, which sold for twice its appraised value once council opened up bidding? I appreciate the town putting forth a vision of how to use the land. But the town could get the same building and twice the revenue by using the Special Use Permit process.
Immediate gratification? Or patience and discipline? Which will council choose?
– Nancy Oates