Red flags went up for me when I got the email about a meeting to introduce an initiative called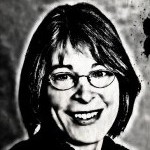 "Neighborhood Character Standards." Not so much because of its title that evoked right-wing conservative ideology, and not because of anything in the standards themselves. What caught my attention was that the email, in a chipper tone, asked for community input, but the public comment was barely a week away. The quick turnaround time and the scheduling during one of the most popular vacation weeks in this college town created an aura of sneakiness, and my gut reaction was, "What now?"
After rattled residents contacted town staff and at least one council member, Megan Wooley (now Megan Wooley Ousdahl, due to recent nuptials), provided an explanation for the timing. She wanted the Historic District Commission to review the standards at its August meeting and make recommendations. What it didn't say was why the rush to push this through? My skepticism prompted me to wonder whether a commissioner likely to raise questions would be on vacation then.
At the urging of council member Ed Harrison, staff scheduled a second public comment session on Aug. 31; however, the HDC will already have made its recommendation then.
The character standards launch an initiative that sets out how a property in a historic district can be rebuilt should it be damaged or destroyed. To my knowledge, the last time a property was torn down in the Franklin-Rosemary Historic District was the Dey House at the corner of Rosemary and Hillsborough streets in 2006.
The standards state that any structure torn down can be rebuilt to the maximum allowable size in the district. That means any small house could be replaced with a house equal to the largest house in the neighborhood. The document specifies architectural details such as porches and building height. While perhaps well-meaning, the plan holds the potential for destroying the unique architecture of those history-rich homes.
The plan may solve a problem, but town staff have not told us what it is. There may be some looming threat that the plan would thwart. But again, staff have not told us what.
The execution emits a furtiveness that always, in my experience, requires we pause to look more closely.
— Nancy Oates