As I waited for the traffic light to change at the corner of Columbia and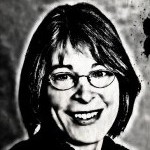 Franklin streets on Friday afternoon, a school bus pulled up beside me. A little kid stuck his head out the window and yelled, "Yay! We made it to summer!"
Council members undoubtedly are looking ahead a couple weeks to the day they can yell that, too. But many of us in the community approach the end of the council year with the low-grade feeling of dread that parents feel this time of year as they realize how much extra work summer means for them.
The public hearing for Obey Creek continues tonight, June 15, and council likely will vote on the project then. Donna Bell and Maria Palmer already have said they will vote to approve the project as is, regardless of any additional information that comes in.
Last week staff introduced plans for two smaller versions of the project that would reduce the traffic jams and save the Resource Conservation District while netting just as much tax revenue as the larger plan. The new plans corroborated what financial analysts and others in the community had proposed all along. But the optimism many of us had last week has faded as council members dismissed the plans without discussion and seemed hell-bent on approving the larger traffic-clogging iteration.
I base this not on any inside information but simply on pattern recognition. We've been through this with Central West, Ephesus-Fordham and The Edge. Council hears the reports of various advisory boards and sits through information presented by community members, then dismisses the recommendations of the boards, ignores the information by the community and votes for what makes the most money for the developer.
I haven't heard one community member who is against a development on the Obey Creek land. But I have heard many, many who are incensed about the additional traffic, others who are concerned about building a road in the RCD and some who dread the tax increase that is lurking down the road to pay for services for all these new apartments.
By choosing one of the smaller versions of Obey Creek, council members have the opportunity to fix all of the problems these voters are worried about. Council could take some time to consider the best alternative or work out the details of handling the traffic and cost to taxpayers of a larger version, as well as how to squish that square footage into the buildable acreage without spilling over into the RCD.
But my prediction is that council will do what they've done before: give the developer all he is asking for, and do it quickly, so voters have more time to forget before Election Day. And then council members can skip away, yay, they've made it to summer, and the rest of us will be stuck with making more sacrifices while our elected officials play.
– Nancy Oates