My daughter and I set up our beach chairs on the top of the Wallace Parking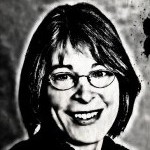 Deck last Thursday night, nervously, given the lightning that flashed all around us. Meg McGurk, director of the Downtown Partnership, assured all of us who had gathered to watch "Wall-E" that staff had been monitoring the storm cells on radar, which showed that the rain would pass south of us, and that other than a few sprinkles initially, we would be fine.
She had barely finished speaking when the torrential downpour began, chasing us back into the shelter of the parking deck and on home. Our route took us around a huge oak that had fallen across South Columbia Street near the Carolina Inn.
So the parallel was not lost on me when I returned home and read Sally Greene's legal-brief-length blog post on why she voted for the developer's preferred version of Obey Creek. Just like the Downtown Partnership staff who put their faith in an information source that led them to erroneous conclusions, so, too, did Greene.
A community member at last week's public hearing on Obey Creek pointed out the obvious conflict of interest Roger Perry had in telling council members not to worry about traffic congestion, how much it would cost taxpayers or the downside of building in the resource conservation district. Just approve the largest plan, he said, because it would cost him $29 million to prepare the site even if a smaller option were chosen, and he needed maximum return because he had investors to pay.
I understand Perry already is shopping around the various parcels to flip to new private equity investors.
It would have been very helpful had Greene mentioned any of her reasoning in the six years prior to the vote and been able to engage with her constituents in her decision. Instead, all we can do is point out her flawed assumptions when it's too late to correct them.
Greene says "we have a responsibility to the region to accept our fair share" of growth. I might be convinced if we were making room for some of those seeking modestly paid positions. But we're cherry-picking the well-off, building housing only for the economic elite.
Greene makes reference to "an exemplary affordable housing strategy," noting that Obey Creek will comply with the inclusionary zoning ordinance for any condos it might build. Since when is obeying the law "exemplary"? And of the planned 800 rental units, the developer will accept up to 20 Section 8 or Veteran Vouchers. Even with the government subsidy, he likely will not break even on them. He can console himself with the fact that he will collect top-dollar rent from the other 780 units.
Then there's the notion that Obey Creek will be a transit-oriented community, though its million square feet of parking suggest otherwise and the town has no money to pay for buses there.
I've always held Greene's intellect in high regard. Her missive disappoints.
– Nancy Oates