Last week a man carried a loaded assault rifle into the Atlanta airport while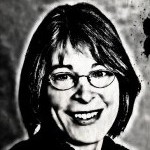 he dropped off his daughter for her flight. Georgia passed a law last year that allows permitted gun owners to carry loaded weapons in an airport, as long as they don't go through the TSA security checkpoint. The man said he did it because he wanted to exercise his rights.
"If people are getting scared, that is their own fault," the man said.
Whether it destroyed the sense of security and peace of mind of others in the airport was not his concern. He did it just because he could. Fortunately, airport security took seriously what was in the best interests of everyone else at the airport and followed the man until he left.
Town Council could learn from this real-life parable. Frequently developers and other private equity investors propose something to Town Council that will benefit themselves, and they give no thought to how their proposals will affect the quality of life of town residents. It is up to Town Council members to be our equivalent of airport security, setting boundaries with developers to make sure what gets built will serve the town as a whole.
In recent years, council has failed miserably. But council has the chance to redeem itself with the Obey Creek project. Last week, staff released a fiscal analysis of various iterations of Obey Creek — smaller or with a lower percentage of residential buildings — that reflected what some town residents have been saying all along.
Reducing the size of Obey Creek by a third or setting the percentage of residential square footage at no more than 50% of the total built space would net the town just as much money as the current proposal of 1.6 million square feet of built space and another 800,000 square feet of parking.
Council members are divided on whether to widen U.S. 15-501 to accommodate the traffic of the large version, and town staff say there is no money in the budget for bus service to the Obey Creek side of the road, ensuring a car-centric development.
A smaller project would reduce the traffic congestion as well as do less damage to the environment, situated as it is proposed so close to wetlands. All of this combined would make voters happier, too.
The developers are balking, understandably. A smaller project means less profit for them. It also means less risk. The developers said it would cost them $28 million to prepare the land to be able to build the large project proposed. A smaller version would require less prep investment.
Two council members have indicated already that they plan to vote for the large version of Obey Creek, despite its intractable challenges. We're counting on the remaining six to safeguard the rest of us.
– Nancy Oates