If you build it, they will come; and when they come, they will bring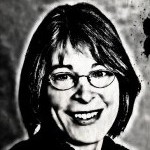 traffic and public transit needs with them. And we will have to come up with solutions.
The proposed version of Obey Creek has more square feet of built space than Streets of Southpoint mall. The Obey Creek plan has only two forms of egress, as Southpoint did when it first opened. The traffic jams from people trying to get in and out almost sunk that place until Durham approved more driveways in and out. Whereas Southpoint is all retail, Obey Creek has significantly more residential than retail or office. So during morning and evening rush hours, expect the same stalled traffic in Obey Creek's parking decks as in UNC Hospitals' decks at shift change, and expect to sit through light cycle after light cycle waiting to get in or out on the way to and from work every day.
Yet the attitude of some council members seems to be a shrug and magical thinking that it will somehow all work itself out.
The N.C. Department of Transportation suggested expanding U.S. 15-501 into 6 lanes to help move the traffic. But Maria Palmer, with uncharacteristic concern for community members' opinions, took the stand that "there are many [Chapel Hill] citizens who would have lots of problems with seeing a 6-lane 15-501 between [Southern Village] and Obey Creek. I would be one of them. I think we need to push back on these DOT requests. They are still in the mode of creating super highways while our community (and planet) looks to making changes away from a car-centered life."
In other words, if we don't have a road wide enough to handle the traffic, people will give up their cars. I predict that will be as successful as my banning Cheetos from the house as a way to coax my husband into healthier eating habits.
Maybe Palmer wants Obey Creek residents and visitors to use public transportation. Except there won't be any, because the town said it has no money for bus routes to serve the area.
That leaves walking and biking. But the developer has designated the residences as age-restricted senior housing. Retirees will have to bike to the grocery store, concerts and church. Office workers are going to arrive at their jobs sweaty and dusty and bike home at night in the dark. Shoppers must fit all their purchases in the handlebar basket.
For years, community members have been trying to educate the developer, town staff and council members on some of the practical issues of building the 1.6 million square-foot version of Obey Creek. Traffic and transit, stormwater runoff, the increased cost to taxpayers for providing services to what amounts to a small sister city on the outskirts of town.
The developer is pressing hard for council to approve this iteration of the project soon. Will council have the backbone to stand firm until the details have been worked out?
– Nancy Oates