Krispy Kreme closed its Franklin Street shop earlier this month after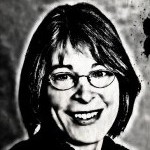 less than 5 years. A few doors away, Cold Stone shut down two months earlier. Farther west along Franklin, GiGi's Cupcakes left town at the end of last year.
But locally owned Sugarland still plies its pastries and gelato after nigh on eight years.
Caribou Coffee ended its 18-year run on Franklin Street in December. Carolina Coffee Shop is still going strong as it approaches its century mark.
Several years ago Gap put in an appearance on Franklin Street, then left, while Julian's has nearly reached the three-quarter century mark. Years ago, Swensen's Ice Cream Parlor came and went. Sutton's soda fountain is going strong after more than 90 years. The Greenbridge commercial spaces languished empty until local businesses signed on.
If Dwight Bassett and numerous developers of mammoth "mixed use" projects cluck nervously about the difficulty of finding businesses to come to Chapel Hill, maybe they're looking for the wrong kind of business.
National chain outlets come and go quickly in Chapel Hill, but independent and local businesses have much more longevity. Why do town leaders ignore what the market heralds?
Krispy Kreme, Cold Stone and Gap all cited poor sales as their reason for shutting down. If a donut shop, an ice cream parlor and a jeans store can't make it in a college town, something's wrong.
National chains have more rigid expectations for profit than local business owners. Chains have customers, but corporate retailers have a model with specific performance goals and regimented consequences. Chains have little flexibility to make local customers happy, because those decisions are made at headquarters.
If sales begin to fall off at an independent business, the owner tinkers with the product to give customers what they want. Local owners can customize and be nimble. The independent owner may be more invested in success — after all, it is his or her livelihood — and more motivated to do whatever is necessary to keep the business going.
At last Monday's council meeting, developer Roger Perry played the "grow or die" card, apparently unfamiliar with the concept of "evolve." Perry and the Chamber of Commerce crowd, along with some council members, want to increase the number of residents to meet the thresholds of chain stores that will flit in briefly and leave. They seem oblivious to the irony that Perry's apartment building aiming to bring more residents to Village Plaza has forced out long-standing businesses because shopping center managers want to charge the higher rents that chain stores are willing to pay.
By chasing chain stores, Chapel Hill may be trying to be something it's not. Why are council members who approve large-scale residential growth so intent on setting us up to fail? As one community member told council last Monday night, "We want to be the Southern part of Heaven, not the southern part of Manhattan." Bassett and council members would do well to pay attention to what works in town, and look for businesses closer to home.
– Nancy Oates