"Lies and misinformation," Mayor Mark Kleinschmidt responded to a Dogwood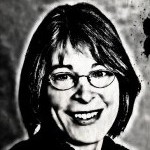 Acres resident who questioned whether and how much Obey Creek would cost taxpayers.
I have heard what could be called lies and misinformation during the Obey Creek Development Agreement process, and it has come from the development team. A case in point: Affordable housing.
Obey Creek developers claim that their proposal designates 5% of the rental units as affordable, an embarrassingly low amount, given that Obey Creek is within walking distance of the town's two largest employers of low-wage workers: the university and hospital. Across the country, towns similar to Chapel Hill are getting as much as 25% to 35% affordable housing from new developments.
And Obey Creek's 5% shrinks to 1% when you calculate the affordable housing based on square footage. The most recent iteration of the development agreement available to the public is missing some key information to figure out exactly how much affordable housing the project would yield. But by filling in the blanks with common sense assumptions, here's what I come up with. Please let me know if you spot any flaws in my logic or arithmetic.
With the stated maximum of 800 units, 5% would be 40 affordable units, but the Development Agreement does not specify what constitutes affordable. For my definition, only the units that accept government subsidy (Section 8 or Veterans Vouchers) or are rented at below-market rate should be considered affordable housing. The market rate micro-units are just that: tiny apartments rented at full market rate. The developer sacrifices nothing to provide those market-rate units.
The Development Agreement does not specify maximum square footage for residential, only a minimum of 250 units or 290,000-330,000 sft. The average of that square footage is 310,000 sft. Dividing that up into 250 units yields an average unit of 1,240 sft. To get the maximum sft, multiply 1,240 x 800 units for 992,000 sft of residential.
The agreement says the micro-units will be studios at 450 sft, 1-bedrooms at 500 sft and 2-bedrooms at 750 sft, but doesn't say how many of each. So I assigned 20 of the units as studios, 10 as 1-bedrooms and 10 as 2-bedrooms. Multiply that out for a total of 21,500 sft of what the developer considers affordable housing. Do the math: 21,500/992,000 = 2.167% affordable housing.
The agreement says that the developer will accept vouchers only for half of the 40 units designated affordable. Remember the developer is getting full market rate for the micro-units. So, divide 2.167% in half and you get 1.08%.
For a density bonus as large as the town is poised to give the Obey Creek developers — in 1992, Town Council designated that land as low-density residential in exchange for boosting the density on the other side of the highway to create Southern Village — 1% of affordable housing is a ridiculously small concession on the part of the developers. Rumor has swirled that the developers may squeeze in 40 townhouses, which would be subject to the town's Inclusionary Zoning Ordinance. That should not be considered a concession by the developers. That's simply obeying the law.
– Nancy Oates