Even as Tropical Storm Ana showered Commencement festivities at regular intervals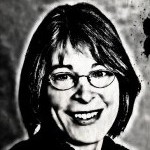 Sunday morning at Kenan Stadium, I would not have wanted to be anywhere else. Not only because of the joy of witnessing my daughter graduate, but because of the speech given by Carolina alumnus Jason Kilar, founder of Hulu.
On the surface, Kilar looks like the Golden Boy, the man with the magic touch. But he talked about some of the lowest points in his life, personally and professionally, when success seemed regularly left out of his lunchbox. He talked about the early days of Hulu, how those in the know, those already firmly ensconced in success, derided him for pursuing his ideas. Experts in his field called his Hulu team "ClownCo," and a highly regarded website set up a digital counter to track how long it would take Hulu to fail.
But Kilar had the insight to know that anything that bucks convention will seem like a threat to the establishment. So he persevered, and "Hulu ended up working out," he said.
"If you think the world is broken in a certain way and you have a great new idea to fix it, do yourself a favor and pursue your convictions, relentlessly," he told the graduates. "The path I describe will be an uncertain one. But don't let the fear of uncertainty, of not having all the answers, be the thing that holds you back."
It gave me hope to hear the next generation of leaders being challenged to pursue new ideas, even in the face of derision, scorn and apathy from others.
I applied Kilar's words to the context of community members sharing concerns and ideas on how to fix them with elected officials and town staff whose response has ranged from ignoring the electorate to scolding community members for speaking up.
I thought of the tremendous effort the community put into educating Town Council members and town staff on infrastructure and fiscal viability for Central West, Ephesus-Fordham and The Edge. Council and staff blew off the electorate in all three matters.
I thought of the listening sessions Roger Stancil held, and I'm waiting to see whether Stancil will come back with ideas on how to fix the problems community members identified. And I thought of a serious flaw in a town process I pointed out to town staff in the past week, and how the initial response from staff has been to brush it aside.
Community members repeatedly have presented new ideas, viewpoints, tools and solutions, and have been mocked by council members and town staff. Even the spouse of one council member refers to people who disagree with her philosophy as "the other side."
Kilar's speech inspired me as much as I hope it did the graduates. Maybe some of them will join us as we troop up to the lectern at public hearings to try to fix the ways our town is broken.
Read Kilar's speech here: http://www.unc.edu/campus-updates/jason-kilars-commencement-address/.
– Nancy Oates